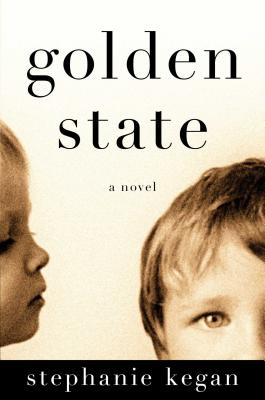 Golden State (Hardcover)
A Novel
Simon & Schuster, 9781476709314, 304pp.
Publication Date: February 17, 2015
Other Editions of This Title:
Paperback (2/16/2016)
* Individual store prices may vary.
Description
A haunting literary drama, with a ripped-from-the headlines urgency reminiscent of Defending Jacob and Sue Miller's While I Was Gone, Golden State asks hard questions about the limits of loyalty and the bounds of family ties.

Growing up in the 1960s in one of California's most prominent political families, Natalie Askedahl worshipped her big brother, Bobby, a sensitive math prodigy who served as her protector and confidante. But after Bobby left home at sixteen on a Princeton scholarship, something changed between them. Now that Natalie is happily married, with a career and two young daughters, her only real regret is losing Bobby.

Then, a bomb explodes in the middle of her seemingly ideal life. Her oldest daughter is on the Stanford campus when one person is killed and another maimed. Other bombings follow across California. Frightened for her family, Natalie grows obsessed with the case until she makes an unthinkable discovery: the bomber's manifesto reads alarmingly like the last letter she has from Bobby.

Unsure of whom to sacrifice and whom to protect, Natalie is confronted with a terrible choice that will send her down a rabbit hole of confusion, lies, and betrayals. As her life splits irrevocably into before and after, she begins to learn that some of the most dangerous things in the world are the stories we tell ourselves.
About the Author
Stephanie Kegan is a freelance writer who has been published in Self, Los Angeles Magazine, and the Los Angeles Times. A native of Southern California, she earned her BA in history from UC Berkeley and attended Journalism School at the University of Southern California. She lives in Los Angeles with her family. Golden State is her first novel.
Praise For Golden State: A Novel…
"Kegan's masterful, stirring portrait of familial loveraises moral questions that'll have you twisting in your seat, asking yourself,'What would I do?'"
— Will Allison, New York Times bestselling author of Long Drive Home

"In prose more readable and brisk and light-filled than any I've read in a long time, Stephanie Kegan has created an intimate portrait of a woman whose lifelong love of her big brother can't be compromised even by his monstrous crimes. Golden State is a moral story of the supremacy of love over law, rendered moving by the tenderness of the ordinary domestic day-to-day life wherein these atrocities come to be revealed."
— Louis B. Jones, author of Particles and Luck

"Stephanie Kegan's Golden State signals the arrival of an exciting new voice in contemporary American fiction. Here is a California novel like no other, where an influential family's turbulent legacy, and one woman's decision, ultimately shapes the destiny of an entire state. In a landscape that is at once as serene and Edenic as it is volatile and combustible, Kegan's writing is deft, finely calibrated, and emotionally resonant. With a cast of characters that feel so familiar they could be our own kin, nothing is spared here as we witness the lengths Natalie Askedahl—wife, mother, sister—will go to in order to protect the ones she loves most."
— Alex Espinoza, author of Still Water Saints and The Five Acts of Diego León

"Golden State reads like a minefield; one misstep and the story will explode. But Kegan walks the line between sanity and chaos, weaving a tale with a flawless conclusion. The results are devastatingly beautiful."

"What would you do if you suspected your beloved brother was the man responsible for a string of college campus bombings? In this intense, provocative novel, a Berkeley woman's response to that dilemma nearly destroys her life. Her wrenching experience will resonate with anyone who's ever watched a loved one self-destruct."
or
Not Currently Available for Direct Purchase