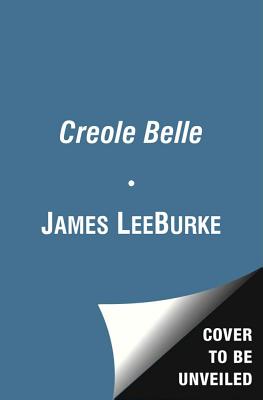 Creole Belle
A Dave Robicheaux Novel
Paperback

* Individual store prices may vary.
Other Editions of This Title:
Digital Audiobook (7/18/2012)
Digital Audiobook (7/16/2012)
Digital Audiobook (7/16/2012)
Paperback (10/23/2018)
CD-Audio (7/17/2012)
Hardcover (7/17/2012)
Hardcover, Large Print (8/1/2012)
Paperback, Large Print (9/3/2013)
Mass Market (8/27/2013)
Description
Creole Belle begins where the last book in the Dave Robicheaux series, The Glass Rainbow, ended. Dave is in a recovery unit in New Orleans, where a Creole girl named Tee Jolie Melton visits him and leaves him an iPod with the country blues song "Creole Belle" on it. Then she disappears. Dave becomes obsessed with the song and the memory of Tee Jolie and goes in search of her sister, who later turns up inside a block of ice floating in the Gulf. Meanwhile, there has been an oil well blowout on the Gulf, threatening the cherished environs of the bayous.
Creole Belle is James Lee Burke at his very best, with beloved series hero Dave Robicheaux leading the charge against the destruction of both the land and the people he has sworn to protect.
Praise For Creole Belle: A Dave Robicheaux Novel…
"Gripping."—People Magazine



"Burke is the reigning champ of nostalgia noir. . . . To be sure, the destruction of a pristine natural environment is a thematic staple of the regional crime novel, but nobody can touch Burke in the lyrical expression of howling grief. . . . [Creole Belle is] a novel that shows how the sins of the fathers poison the ground their children walk on."—The New York Times Book Review



"I think [James Lee] Burke is the best fiction writer in the country."—Bill O'Reilly



"All the characters . . . are superbly drawn, and the plot is heart-pounding . . . sure to be embraced by author James Lee Burke's fans."—The Washington Post



"Burke, 75, creates lyrical mysteries with what can only be described as deceptive ease. Whether it's Robicheaux, stand-alone novels, or separate series starring Texas cousins Billy Bob and Hackberry Holland, the themes remain constant. Every novel Burke writes delves into moral ambiguity, the menaces of greed and violence, the degradation of people and land, the juxtaposition of natural beauty and man-made horror and, finally, the sublime joy of human love and loyalty."—The Christian Science Monitor



"Burke never goes wrong with his exquisite gift for taking us into the heart of Louisiana, its wetlands, small towns, the glory of old New Orleans and, as always, its checkered history. Combined with some of the finest characters ever to grace a page, that makes any Robicheaux novel a joy to read."



"Like its 18 predecessors in Burke's series, Creole Belle is a work of dark and radiant brilliance."—Richmond Times-Dispatch



"Reading James Lee Burke is a religious experience. …Creole Belle may be one of Burke's best; it is certainly one of his most complex. . . . Intense doesn't begin to describe a Burke story . . . Biblical . . . now that about does it."—San Antonio Express



"The plot is fast-moving and thriller-tough, the bodies mount quickly, and the writing is lyrical and evocative . . . as laced with complications as the canals crosscutting Robicheaux's beloved, threatened wetlands."—New Orleans Times-Picayune



"If all novelists were as thoughtful and nuanced as James Lee Burke, we could finally put to rest those groundless prejudices against genre fiction . . . the [Dave Robicheaux] books are works of dark art. At their unflinching best, they examine the cost of violence, even when it's performed in the name of justice, and the haunted worlds inhabited by those resigned to limping through life with a blood-soaked conscience."
Pocket Books, 9781476715681, 544pp.
Publication Date: December 31, 2020
or
Not Currently Available for Direct Purchase