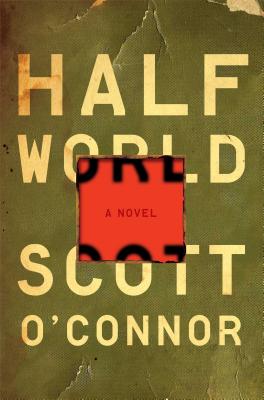 Half World (Hardcover)
Simon & Schuster, 9781476716596, 412pp.
Publication Date: February 18, 2014
* Individual store prices may vary.
Description
Inspired by real CIA operations, the riveting novel of a fraying CIA analyst who conducts secret mind-control experiments and the young agent who, years later, uncovers the appalling legacy of the program and the people destroyed by it. In the 1950s, the CIA began a clandestine operation known as Project MKULTRA, in which unwitting American citizens were subjected to insidious drug and mind-control experiments. In the two decades the program ran, a nation's trust was betrayed and countless lives--and families--were destroyed. Haunted and inspired by these real-life events, acclaimed novelist Scott O'Connor has crafted a riveting, tour de force literary thriller that vividly imagines the devastating emotional legacy of such a program through the eyes of one of its more unexpected victims. CIA analyst Henry March, an unassuming "company man" forced to spearhead MKULTRA's San Francisco branch, finds himself bridging an untenable divide between his devotion to his wife and children--his beloved Hannah and sweet autistic Thomas--and the brutality of his daily task. Torn between duty and conscience, Henry's own identity begins to fray, until he finally reaches the ultimate breaking point. Amid the wreckage, Henry March disappears without a trace, taking with him the evidence of his sins and becoming the deepest ULTRA mystery of all. Twenty years later, as the country struggles under the weight of the Vietnam War, another troubled young agent will risk everything to find Henry, protect Hannah, and piece together the staggering aftermath of the crimes before it's too late. Hailed as "one to watch" (Los Angeles Times), especially for his ability "to make something beautiful of unspeakable matters" (The New York Times), O'Connor has crafted a stunning, sensitive, and psychologically astute look at the depths to which a government will sink in service of its own power and the strength required of the human spirit to set itself free. Gorgeous and unflinching, Half World is both a page-turning drama and a transcendent celebration of our enduring capacity for hope.
or
Not Currently Available for Direct Purchase