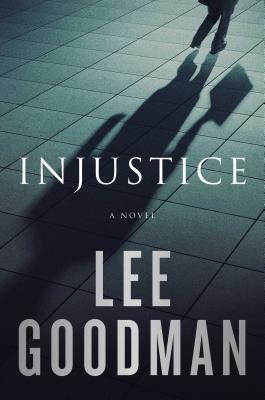 Injustice (Hardcover)
A Novel
Atria/Emily Bestler Books, 9781476728032, 352pp.
Publication Date: September 15, 2015
* Individual store prices may vary.
Description
From the author of the "stellar" (Publishers Weekly) Indefensible comes a "complex and intelligent" (John Lescroart, New York Times bestselling author) legal mystery and courtroom drama that inhabits the blurry boundary between guilt and innocence when a murder sends one family's life into a tailspin.

Someone close to Nick Davis is murdered. Investigators see it as either a case of mistaken identity or the work of a jealous fiancé. As a federal prosecutor, Nick tries shepherding the case to a swift conclusion, but it keeps slipping away.

Meanwhile, Nick's relationship with his wife, Tina, hangs by the thinnest of threads. She is also a lawyer, working to vindicate a young man convicted of killing a child eight years previously. When old DNA evidence is uncovered in the murder case, its analysis hurls Nick's universe into upheaval—his most basic assumptions about his life, the law, and the people he loves most are thrown into question.

"Compelling" with "language that sings," Lee Goodman's latest novel is a truly "outstanding" page-turner (William Kent Krueger, New York Times bestselling author).
About the Author
Lee Goodman's work has appeared in the Iowa Review, where it received a nomination for the Pushcart Prize in fiction, and Orion Magazine, among other publications. During the summers, Goodman works as a commercial fisherman in Prince William Sound, where he operates his own salmon fishing boat. He is also a screenwriter and an attorney with a small practice in workers' compensation law. Goodman has taught fiction writing at the University of Alaska and at Interlochen Academy for the Arts. He lives in Alaska with his two children.
Praise For Injustice: A Novel…
"Goodman takes the reader by the hand and leads them into a frightening world they will never forget.... This book is top notch!"

"Complex and intelligent, fantastically well-plotted. Indefensible is as good as it gets."
— John Lescroat, New York Times bestselling author

"Indefensible is the kind of gem we all love to stumble on, novel that delivers its story flawlessly. Lee Goodman has created characters we care about deeply; when he puts them through the wringer, we feel their pain.Add to this a compelling insider's look at prosecution and law enforcement, language that sings, a stunning series of plot twists, and the result may well prove to be the outstanding debut novel of the year."
— William Kent Krueger, New York Times Bestselling author

"Lee Goodman is a rare find in a crowded field: a talented writer who knows the true intricacies and ironies of the American criminal litigation system. Before reading Indefensible, be sure to put on your helmet and fasten your 5-point harness. You're in for a wild ride."
— Walter Walker, author of Crime of Privilege

"Goodman does a fine job of setting up readers' expectations only to confound them, and he populates the story line with fully developed personalities."

"Plenty of entertaining twists and turns."

"Courtroom intrigue galore, and the twists keep coming...This should appeal to Steve Martini and Phillip Margolin fans."

"Lee Goodman has established himself as a writer of national consequence, deserving of a wide readership."

"In addition to being an intriguing writer, Goodman is an experienced attorney. His legal scenes are well-crafted, and the mystery will hold your attention throughout the story."
or
Not Currently Available for Direct Purchase