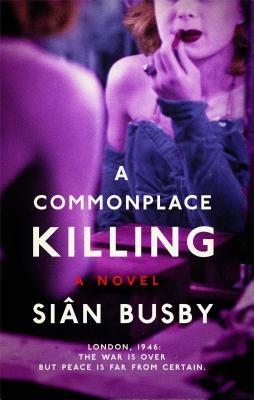 A Commonplace Killing (Paperback)
Atria Books, 9781476730295, 271pp.
Publication Date: September 17, 2013
* Individual store prices may vary.
or
Not Currently Available for Direct Purchase
Description
Set in the bleakness and confusion of post-WWII London, this gripping psychological thriller unravels the double life of a seemingly proper middle-class woman found strangled to death. On a damp July morning in 1946, two schoolboys find a woman's body in a bomb site in north London. The woman is identified as Lillian Frobisher, a wife and mother who lived in a war-damaged terrace a few streets away. The police assume that Lil must have been the victim of a vicious sexual assault; but the autopsy finds no evidence of rape, and Divisional Detective Inspector Jim Cooper turns his attention to her private life. How did Lil come to be in the bomb site - a well-known lovers' haunt? If she had consensual sex, why was she strangled? Why was her husband seemingly unaware that she had failed to come home on the night she was killed? In this gripping murder story, Sian Busby gradually peels away the veneer of stoicism and respectability to reveal the dark truths at the heart of postwar austerity Britain.
Praise For A Commonplace Killing…
"[A] superb psychological thriller… brilliant."

"An intricacy and sentimentality worthy of Dickens and a satirical eye as sharp as Thackeray's... a gripping thriller...a rich, clever, absorbing novel, a witty look at men in power, and a plot that shocks with an extraordinary twist."

"Written with verve, Sian Busby infiltrates the heart and soul of the Victorian world, which uncannily parallels our own."

"Ingenious."
Advertisement