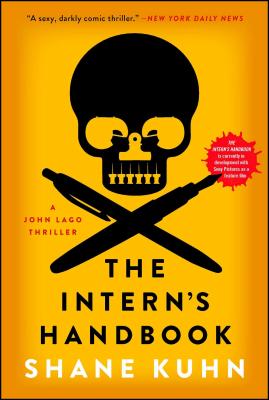 The Intern's Handbook
A John Lago Thriller
Paperback

* Individual store prices may vary.
Other Editions of This Title:
Digital Audiobook (4/7/2014)
Hardcover (4/8/2014)
April 2014 Indie Next List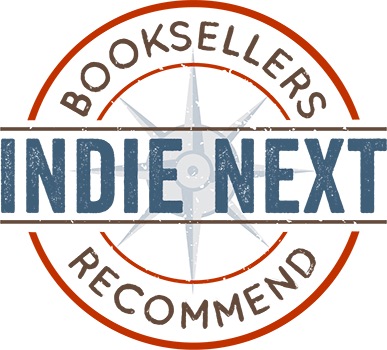 "I have a twisted sense of humor and so does Shane Kuhn, the author of this darkly funny novel of office work and assassination - something like what you might get if Joshua Ferris and Josh Bazell ever collaborated. It's full of misdirection, red herrings, and characters so layered with secret identities and hidden agendas that even they may not know the truth. If you learn nothing else from this exciting, exhilarating debut, take this lesson to heart: If the intern offers to make you coffee, just say 'No, thank you.'"
— Billie Bloebaum, Powell's Books At PDX, Portland, OR
View the List
Description
**INTERNATIONAL BESTSELLER** Best of the Year—Seattle Times
An elite assassin goes undercover as an unpaid office lackey in The Intern's Handbook, "a sexy, darkly comic thriller with cinematic flourishes" (New York Daily News).

"Imagine Dexter working in The Office" (Milwaukee Journal-Sentinel) and you have John Lago, intern at one of the biggest law firms in Manhattan. He clocks eighty hours a week getting coffee, answering phones, and doing all of the grunt work no one else wants to do…and he doesn't make a dime. But John isn't trying to claw his way to the top of the corporate food chain. He was hired to assassinate one of the firm's high profile, heavily guarded partners. His internship is the perfect cover—he can gather intel and secure the access he needs to execute a clean, untraceable kill. "Faceless and forgettable, an intern's as invisible as a ninja in fluorescent lights—and, at least in John Lago's case, just as deadly" (NPR.org).

The Intern's Handbook begins as an unofficial survival guide for new recruits at Human Resources, Inc.—a front for one of the most elite assassin training and "placement" programs in the world—and becomes a chronicle of John's final assignment, a twisted, violent thrill ride in which he is pitted against the strongest (and sexiest) adversary he has ever faced: Alice, a federal agent assigned to investigate the same law firm partner John's been hired to kill.
Praise For The Intern's Handbook: A John Lago Thriller…
"A sexy, darkly comic thriller with cinematic flourishes… Explosively violent and psychologically wily the way a good thriller should be."
— New York Daily News

"Just the kind of book we love to read. . . . On our short list for best debut of the year."
— Crimespreemag.com

"Black humor and surprise twists distinguish Kuhn's highly entertaining debut, which puts a fresh spin on the theme of the hardened criminal planning one last job. . . . Not least of the charms of this likable and energetic, if amoral, character are the amusing swipes he takes at other killers in fiction and film."
— Publishers Weekly

"Kuhn's debut is a prime example of dark and mordant humor in the midst of a fast-moving, suspenseful, action-packed ride. Those who like Dexter will love John Lago."
— Booklist

"A propulsive, well-written black comedy. . . . Believable dialogue, a whip smart and cynical central character, clever reversals and an entertaining amount of bone-crunching violence help wrap up this nasty package with a pretty little bow. An entertaining, ferociously violent romp about a morally bankrupt killer trying to find his way home."
— Kirkus Reviews

"The Intern's Handbook is Tarantino funny and as tense as a Mexican standoff.
Shane Kuhn has written a movie lover's thriller that's as entertaining as it is smart."
— Andrew Pyper, bestselling author of The Demonologist

"The Intern's Handbook is Dexter meets Office Space—the blackest and goriest office comedy you could imagine, with an intern-slash-assassin in the starring role. Shane Kuhn's debut thriller crackles with dark humor, pyrotechnic action scenes and twists you'll never see coming. Just like the intern who's getting ready to snuff you out."
— Lisa Lutz, New York Times bestselling author of The Spellman Files

"Being bad is seldom this good. Mercilessly entertaining."
— Christopher Brookmyre, bestselling author of Where the Bodies Are Buried

"Dark, assured and utterly thrilling. Makes Grosse Pointe Blank look like Goodbye Mr. Chips."
— John Niven, bestselling author of Kill Your Friends and Straight White Male

"All of the testosterone-bloated wisdom of Tucker Max mixed with the satire of American Psycho."
— Entertainment Weekly

"Just the kind of book we love to read. . . . On our short list for best debut of the year."
— Crimespreemag.com

"A serious guilty pleasure."
— Seattle Times
Simon & Schuster, 9781476733845, 304pp.
Publication Date: February 24, 2015
About the Author
Shane Kuhn is a writer, director, and producer with twenty years of experience working in feature films, documentaries, and advertising. He is a cofounder and executive board member of the Slamdance Film Festival, and a member of the Writer's Guild of America. He lives in Colorado and works as Vice President of Creative Services for a San Francisco-based media and special events company. He is the author of The Asset, The Intern's Handbook, bought for film by Sony Pictures, and Hostile Takeover, the second book in his John Lago intern-assassin thriller series.