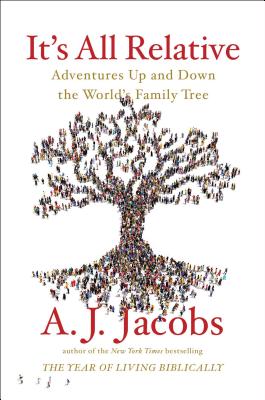 It's All Relative
Adventures Up and Down the World's Family Tree
Hardcover

* Individual store prices may vary.
Other Editions of This Title:
Digital Audiobook (11/6/2017)
Paperback (10/2/2018)
Library Binding, Large Print (11/15/2017)
CD-Audio (11/7/2017)
November 2017 Indie Next List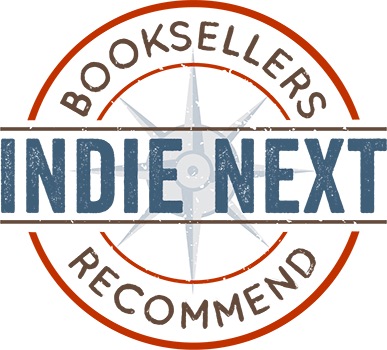 "For anyone interested in climbing their own family tree, A.J. Jacobs' It's All Relative offers a lighthearted crash course into the addictive world of genealogy. Inspired by the record-breaking get-togethers of the Lilly clan and heartened by the theory that we're all related, Jacobs embarks on a quest to hold the world's largest family reunion. As Jacobs juggles the mechanics of such a massive undertaking, he interviews well-known researchers in the field, discovers famous 'cousins,' and considers some of the ethical issues of diving into an ancestor's past. An enjoyable introduction to genealogy and the living family tree."
— Molly Gillespie, Joseph-Beth Booksellers, Cincinnati, OH
View the List
Winter 2018 Reading Group Indie Next List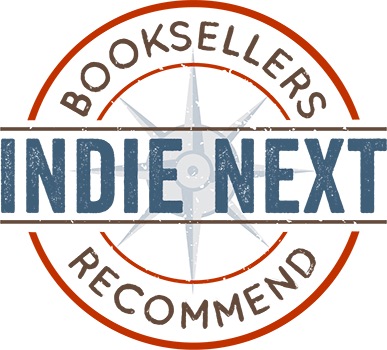 "Funny and thought-provokingly good, this guide to how we are all family could lead to peace on earth. Really! It's an exploration of family in a world of fissures and separatist thinking. In truth, our DNA is shared by millions. I found my Revolutionary War ancestor buried in a random guy's front yard last summer. If I'd read this first, I would have better understood that he's not just my forefather, he's likely a cousin to A.J. Jacobs', too. As we all are!"
— Candace Purdom, Anderson's Bookshops, Naperville, IL
View the List
Description
New York Times bestselling author of The Know-It-All and The Year of Living Biblically, A.J. Jacobs undergoes a hilarious, heartfelt quest to understand what constitutes family—where it begins and how far it goes—and attempts to untangle the true meaning of the "Family of Humankind."

A.J. Jacobs has received some strange emails over the years, but this note was perhaps the strangest: "You don't know me, but I'm your eighth cousin. And we have over 80,000 relatives of yours in our database."

That's enough family members to fill Madison Square Garden four times over. Who are these people, A.J. wondered, and how do I find them? So began Jacobs's three-year adventure to help build the biggest family tree in history.

Jacobs's journey would take him to all seven continents. He drank beer with a US president, found himself singing with the Mormon Tabernacle Choir, and unearthed genetic links to Hollywood actresses and real-life scoundrels. After all, we can choose our friends, but not our family.

"Whether he's posing as a celebrity, outsourcing his chores, or adhering strictly to the Bible, we love reading about the wacky lifestyle experiments of author A.J. Jacobs" (Entertainment Weekly). Now Jacobs upends, in ways both meaningful and hilarious, our understanding of genetics and genealogy, tradition and tribalism, identity and connection. It's All Relative is a fascinating look at the bonds that connect us all.
Praise For It's All Relative: Adventures Up and Down the World's Family Tree…
"Whether the author is being ruminative or rollicking, he is consistently thought-provoking in his "adventure in helping to build the World Family Tree," and his natural gift for humor lightens the mood of even the most serious discussion. A delightful, easy-to-read, informative book."—Kirkus, Starred Review

"Whimsical but also full of solid journalism and eye-opening revelations about the history of humanity, the book is a real treat."—Booklist, Starred Review

"In his latest adventure book, author and experimentalist A.J. Jacobs enthusiastically shares in the human quest for self-knowledge that drives so many of us around the world to search for – and find – our roots. The astonishing discoveries he makes not only reveal the compelling possibilities of genealogical and genetic research; they remind us of the common bonds that unite us as a single global family. As Jacobs's (however distant) cousin, I admit I may be biased in singing his praises, but as It's All Relative proves, who isn't?"—Henry Louis Gates, Jr.

"A.J. Jacobs is descended from pretzel vendors, dwarf pony breeders, and purveyors of bogus hemorrhoid salves, which may or may not explain why I love his books so much. Mostly it's because, like life itself, A.J. is deep and goofy at the same time. It's All Relative is the funniest, most thoughtful, most original and entertaining book about family that you will ever read and wish you'd written."—Mary Roach

"A.J. Jacobs has done it again! Having once lived the Ten Commandments for a year (even going so far as to "stone" an adulterer with pebbles), his new book, It's All Relative, Adventures Up and Down the World's Family Tree, takes us on another unique adventure that pits idealism vs. practicality: Bringing about world peace and harmony by finding "cousin" connections among people throughout the globe and then hosting a "Global Family Reunion." Jacobs again opens up to us his insightful (and hysterically bizarre) thought processes as he plots the end of hate and conflict through one massive first-of- its-kind event."—Scott Fisher, host of Extreme Genes

"The Sower", the Simon & Schuster logo, is perfect opening icon for this story about human seed sown by our common ancestors out of Africa and how you and I are related to the Jacobs clan. Like AJ's previous hilarious books, this one involves way-over-the-top performance art -- this time the mother of all family reunions, at which I sang "We are family" (and the rest of you 7.5 billion were expected to sing along). Genealogy is now, deservedly, tied for the top hobby, along with other ancient biotechnologies, gardening and sex. You could have no better guide than ace jovialist and awesome jester, AJ. Now, more than ever, we celebrate our connections, we read, we smile.—George Church, author of Regenesis

"A hilarious read from beginning to end."—Adam Grant, New York Times bestselling author of Give and Take, Originals, and Option B with Sheryl Sandberg.

"A terrific read and A.J. is a terrific writer…funny and super-interesting."—Michael Ian Black

"Esquire contributing editor Jacobs (The Year of Living Biblically) muses on the nature of family and the interconnectedness of humanity in this entertaining introduction to the world of genealogy...With short, lively chapters and an easygoing voice, Jacobs keeps the story flowing."—Publishers Weekly

"A.J. Jacobs' latest book embraces an entertaining and heartwarming search to discover "Family". His adventure is the natural curiosity in all of us to know where we are from. This book takes you along for the ride as A.J. discovers his family, and works to connect with all of us. His efforts culminate at the world's largest Global family reunion. The reader if not already a family historian, will become one after reading this fascinating and amazing tale."—David Allen Lambert, Chief Genealogist, New England Historic Genealogical Society

"I think it's A.J. Jacobs's best book yet!"—Kevin Kelly, co-founder of Wired and author of The Inevitable

"Jacobs decides to hunt down his farthest-flung relations (Daniel Radcliffe, et al.) in order to host the world's largest family reunion. He fails to set the record, but succeeds in crafting a diverting chronicle of a country split apart and yet more self-consciously interrelated than ever."—New York Magazine

"Wonderfully smart."—The Washington Independent Review of Books
Simon & Schuster, 9781476734491, 352pp.
Publication Date: November 7, 2017
About the Author
A.J. Jacobs is the author of Thanks a Thousand, It's All Relative, Drop Dead Healthy, and the New York Times bestsellers The Know-It-All, The Year of Living Biblically, and My Life as an Experiment. He is a contributor to NPR, and has written for The New York Times, The Washington Post, and Entertainment Weekly. He lives in New York City with his wife and kids. Visit him at AJJacobs.com and follow him on Twitter @ajjacobs.
or
Not Currently Available for Direct Purchase