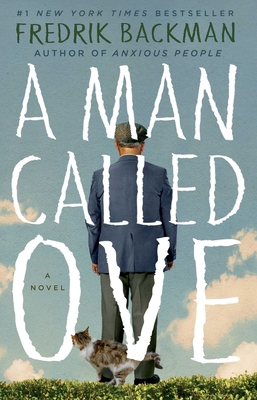 A Man Called Ove
A Novel
Hardcover

* Individual store prices may vary.
Other Editions of This Title:
Digital Audiobook (11/25/2019)
Paperback (5/5/2015)
Paperback (11/22/2022)
Paperback, Large Print (3/16/2016)
CD-Audio (12/3/2019)
Hardcover, Large Print (10/1/2014)
CD-Audio (11/22/2022)
Paperback, Chinese (11/1/2019)
August 2014 Indie Next List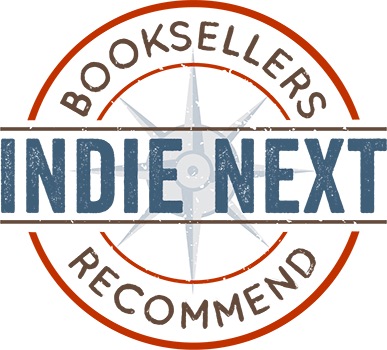 "A Man Called Ove by Swedish blogger and columnist Backman is one of those books you read and then want everyone else to read, too. It is also one of those books where you don't dare go into detail about the main character, the setting, or the plot because that would ruin the experience for others. Suffice it to say that the man whose name is Ove is a curmudgeon. He's grumpy. He's cantankerous. And he is a delight! Long may he harrumph!"
— Rene Kirkpatrick, Eagle Harbor Book Company, Bainbridge Island, WA
View the List
Description
Read the New York Times bestseller that has taken the world by storm!

In this "charming debut" (People) from one of Sweden's most successful authors, a grumpy yet loveable man finds his solitary world turned on its head when a boisterous young family moves in next door.

Meet Ove. He's a curmudgeon—the kind of man who points at people he dislikes as if they were burglars caught outside his bedroom window. He has staunch principles, strict routines, and a short fuse. People call him "the bitter neighbor from hell." But must Ove be bitter just because he doesn't walk around with a smile plastered to his face all the time?

Behind the cranky exterior there is a story and a sadness. So when one November morning a chatty young couple with two chatty young daughters move in next door and accidentally flatten Ove's mailbox, it is the lead-in to a comical and heartwarming tale of unkempt cats, unexpected friendship, and the ancient art of backing up a U-Haul. All of which will change one cranky old man and a local residents' association to their very foundations.

A feel-good story in the spirit of The Unlikely Pilgrimage of Harold Fry and Major Pettigrew's Last Stand, Fredrik Backman's novel about the angry old man next door is a thoughtful exploration of the profound impact one life has on countless others. "If there was an award for 'Most Charming Book of the Year,' this first novel by a Swedish blogger-turned-overnight-sensation would win hands down" (Booklist, starred review).
Praise For A Man Called Ove: A Novel…
"A charming debut…You'll laugh, you'll cry, you'll feel new sympathy for the curmudgeons in your life. You'll also want to move to Scandinavia, where everything's cuter."
— People

"A Man Called Ove is exquisite. The lyrical language is the confetti thrown liberally throughout this celebration-of-life story, adding sparkle and color to an already spectacular party. Backman's characters feel so authentic that readers will likely find analogues living in their own neighborhoods."
— Shelf Awareness (starred review)

"Readers seeking feel-good tales with a message will rave about the rantings of this solitary old man with a singular outlook. If there was an award for 'Most Charming Book of the Year,' this first novel by a Swedish blogger-turned-overnight-sensation would win hands down."
— Booklist, Starred Review

"A funny crowd-pleaser that serves up laughs to accompany a thoughtful reflection on loss and love… The author writes with winning charm."
— Publishers Weekly, starred review

"This charming debut novel by Backman should find a ready audience with English-language readers… hysterically funny… wry descriptions, excellent pacing… In the contest of Most Winning Combination, it would be hard to beat grumpy Ove and his hidden,generous heart."
— Kirkus Reviews

"There are characters who amuse us, and stories that touch us. But this character and his story do even more: A Man Called Ove makes us think about who we are and how we want to live our lives. A Man Called Ove seems deceptively simple at the start, yet Frederik Backman packs a lifetime's worth of hilarity and heartbreak into this novel. Even the most crusty curmudgeon will love Ove!"
— Lois Leveen, author of Juliet's Nurse and The Secrets of Mary Bowser

"One of the most moving novels I have read this year. I defy anyone to read this book and look at a quiet withdrawn person the same way ever again."
— Cayacosta Reviews

"[T]he revelations about his past are what make the story so endearing. Suffice it to say that along with the characters in the story, who come to discover that Ove is more than just the grumpy old man they first met, the reader is in for an enjoyable ride. A Man Called Ove reminds us that even the most difficult people have a back story that helps explain their current way of interacting- and perhaps, reveals the positive side of those qualities."
— eMissourian.com

"If you have not heard of this author, Fredrik Backman, you are in for a major treat. Major."
— Dunn County News
Atria Books, 9781476738017, 352pp.
Publication Date: July 15, 2014
About the Author
Fredrik Backman is the #1 New York Times bestselling author of A Man Called Ove, My Grandmother Asked Me to Tell You She's Sorry, Britt-Marie Was Here, Beartown, Us Against You, and Anxious People, as well as two novellas and one work of nonfiction. His books are published in more than forty countries. He lives in Stockholm, Sweden, with his wife and two children. Connect with him on Facebook and Twitter @BackmanLand and on Instagram @Backmansk.