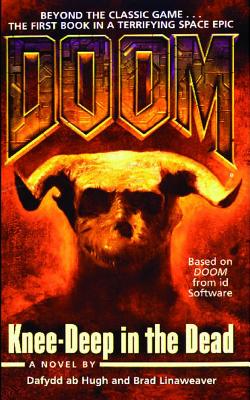 Knee-Deep in the Dead (Doom #1) (Paperback)
Gallery Books, 9781476738932, 256pp.
Publication Date: February 23, 2013
* Individual store prices may vary.
Description
The Gates were there on Phobos when mankind first arrived. Inert, unyielding, impossibly alien constructs, for twenty years they sat lifeless, mute testaments to their long-vanished creators, their secrets hidden. Then one day, they sprang to life...
Meet Corporal Flynn Taggart, United States Marine Corps; serial number 888-23-9912. He's the best warrior the twenty-first century has to offer, which is a damn good thing. Because Flynn Taggart is all that's standing between the hell that just dropped in on Mars and an unsuspectingg planet Earth...