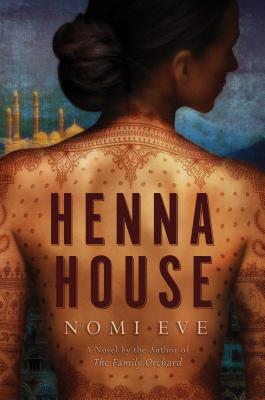 Henna House (Hardcover)
A Novel
Scribner, 9781476740270, 320pp.
Publication Date: August 12, 2014
Other Editions of This Title:
Paperback (8/4/2015)
Compact Disc (9/9/2014)
MP3 CD (9/9/2014)
* Individual store prices may vary.
Description
An evocative and stirring novel about a young woman living in the fascinating and rarely portrayed community of Yemenite Jews of the mid-twentieth century, from the acclaimed author of The Family Orchard.

In the tradition of Anita Diamant's The Red Tent, Henna House is the enthralling story of a woman, her family, their community, and the rituals that bind them.

Nomi Eve's vivid saga begins in Yemen in 1920, when Adela Damari's parents desperately seek a future husband for their young daughter. After passage of the Orphan's Decree, any unbetrothed Jewish child left orphaned will be instantly adopted by the local Muslim community. With her parents' health failing, and no spousal prospects in sight, Adela's situation looks dire until her uncle arrives from a faraway city, bringing with him a cousin and aunt who introduce Adela to the powerful rituals of henna tattooing. Suddenly, Adela's eyes are opened to the world, and she begins to understand what it means to love another and one's heritage. She is imperiled, however, when her parents die and a prolonged drought threatens their long-established way of life. She and her extended family flee to the city of Aden where Adela encounters old loves, discovers her true calling, and is ultimately betrayed by the people and customs she once held dear.

Henna House is an intimate family portrait and a panorama of history. From the traditions of the Yemenite Jews, to the far-ranging devastation of the Holocaust, to the birth of the State of Israel, Eve offers an unforgettable coming-of-age story and a textured chronicle of a fascinating period in the twentieth century.

Henna House is a rich, spirited, and sensuous tale of love, loss, betrayal, forgiveness, and the dyes that adorn the skin and pierce the heart.
About the Author
Nomi Eve is the author of The Family Orchard, which was a Book-of-the-Month Club main selection and was nominated for a National Jewish Book Award. She has an MFA in fiction writing from Brown University and has worked as a freelance book reviewer for The Village Voice and New York Newsday. Her stories have appeared in Glimmer Train Stories, The Voice Literary Supplement, Conjunctions, and The International Quarterly. She is currently a lecturer in the creative writing program at Bryn Mawr College and lives in Philadelphia with her family.
Praise For Henna House: A Novel…
A captivatingand evocative novel, at once intensely intimate and sweeping in scope. NomiEve is a wonderful writer—compassionate, intelligent, assured—and her deeply felt, richly imagined bookwill stay with me for a long time.
— Molly Antopol, author of The UnAmericans

"This was a book I had to read twice:the first time to rush through quickly to find out what will ultimately happento the characters, and the second time to slowly savor the descriptions ofthese marvelous, exotic people and locales. Nomi Eve captivated me."
— Maggie Anton, author of Rashi's Daughters and Rav Hisda's Daughter

Nomi Eve's novel is a heady mixof henna, history, and the power of words written on skin, sand, andpaper. An engrossing, surprising, compelling read.
— Indira Ganesan, author of As Sweet as Honey
or
Not Currently Available for Direct Purchase