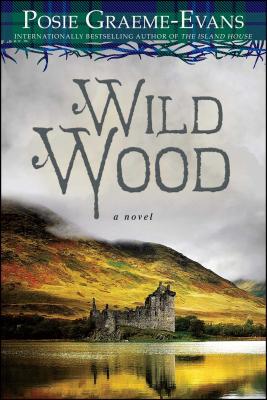 Wild Wood (Paperback)
A Novel
Atria Books, 9781476743615, 464pp.
Publication Date: March 3, 2015
Other Editions of This Title:
Digital Audiobook (3/2/2015)
Compact Disc (3/3/2015)
MP3 CD (3/3/2015)
Paperback (3/3/2015)
* Individual store prices may vary.
Description
For fans of Diana Galbaldon's Outlander series comes a gripping and passionate new historical novel. Intrigue, ancient secrets, fairy tales, and the glorious scenery of the Scottish borders drive the story of a woman who must find out who she really is.

Jesse Marley calls herself a realist; she's all about the here and now. But in the month before Charles and Diana's wedding in 1981 all her certainties are blown aside by events she cannot control. First she finds out she's adopted. Then she's run down by a motor bike. In a London hospital, unable to speak, she must use her left hand to write. But Jesse's right-handed. And as if her fingers have a will of their own, she begins to draw places she's never been, people from another time—a castle, a man in armor. And a woman's face.

Rory Brandon, Jesse's neurologist, is intrigued. Maybe his patient's head trauma has brought out latent abilities. But wait. He knows the castle. He's been there.

So begins an extraordinary journey across borders and beyond time, a chase that takes Jesse to Hundredfield, a Scottish stronghold built a thousand years ago by a brutal Norman warlord. What's more, Jesse Marley holds the key to the castle's secret and its sacred history. And Hundredfield, with its grim Keep, will help Jesse find her true lineage. But what does the legend of the Lady of the Forest have to do with her? That's the question at the heart of Wild Wood. There are no accidents. There is only fate.
About the Author
Posie Graeme-Evans is the internationally bestselling author of five novels, including The Island House and The Dressmaker. She has worked in Australian film and television for the last thirty years as a director, commissioning executive and creator/producer of hundreds of hours of drama and children's series, including the worldwide smash hit McLeod's Daughters and Daytime Emmy nominated Hi-5. She lives in Tasmania with her husband and creative partner, Andrew Blaxland. Visit her website at PosieGraemeEvans.com.
Praise For Wild Wood: A Novel…
"Satisfyingly spooky tale...more gripping entertainment from a seasoned professional."