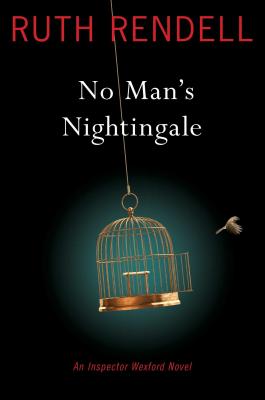 No Man's Nightingale: An Inspector Wexford Novel (Hardcover)
An Inspector Wexford Novel
Scribner Book Company, 9781476744483, 288pp.
Publication Date: November 5, 2013
Description
INCLUDES AN EXCERPT OF RENDELL'S FINAL NOVEL, DARK CORNERS From crime legend Ruth Rendell, the gripping new novel in her "beloved" (USA Today) Inspector Wexford series, which will soon mark its fiftieth anniversary. A female vicar named Sarah Hussain is discovered strangled in her Kingsmarkham vicarage. Maxine, the gossipy cleaning woman who finds the body, happens to also be in the employ of former Chief Inspector Reginald Wexford and his wife. When called on by his old deputy, Wexford, who has taken to reading The Decline and Fall of the Roman Empire as a retirement project, leaps at the chance to tag along with the investigators. Wexford is intrigued by the unusual circumstances of the murder, but he's also desperate to escape the chatty Maxine. A single mother to a teenage girl, Hussain was a woman working in a male-dominated profession. Of mixed race and an outspoken church reformer, she had turned some in her congregation against her, including the conservative vicar's warden. Could one of her enemies in the church have gone so far as to kill her? Or could it have been the elderly next-door gardener with a muddled alibi? As Wexford searches the vicar's house alongside the police, he sees a book, Newman's Apologia Pro Vita Sua, lying on Hussain's bedside table. Inside it is a letter serving as a bookmark. Without thinking much, Wexford puts it into his pocket. Wexford soon realizes he has made a grave error--he's removed a piece of evidence from the crime scene. Yet what he finds inside begins to illuminate the murky past of Sarah Hussain. Is there more to her than meets the eye? No Man's Nightingale is Ruth Rendell's masterful twenty-fourth installment in one of the great crime series of all time.
Praise For No Man's Nightingale: An Inspector Wexford Novel…
"No one surpasses Ruth Rendell when it comes to stories of obsession, istability, and malignant coincidence."
-Stephen King

"Unequivocally the most brilliant mystery writer of our time.
-Patricia Cornwell

"Ruth Rendell is my dream writer. Her prose style...has the disquieting intimacy of an alien touch in the dark."
-Marilyn Stasio

"It's a pleasure to report that Ruth Rendell, at the age of 82 and after publishing more than 60 books, has given us yet another gem. A pleasure but not a surprise, since Rendell has for years, along with her friend P.D. James, been bringing new sophistication and psychological depth to the traditional English mystery."

"The characters jump off the page. The page-to-page surprises are so clever that the reader is left agape at each twist and turn. The pieces fit together brilliantly.
Advertisement