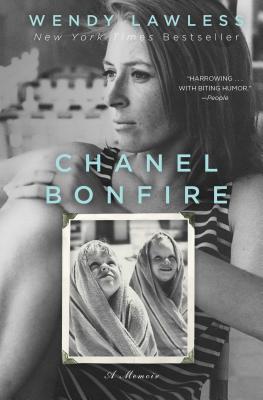 Chanel Bonfire
A Book Club Recommendation!
Paperback

* Individual store prices may vary.
Other Editions of This Title:
Digital Audiobook (2/24/2013)
MP3 CD (2/25/2013)
Compact Disc (2/25/2013)
January 2013 Indie Next List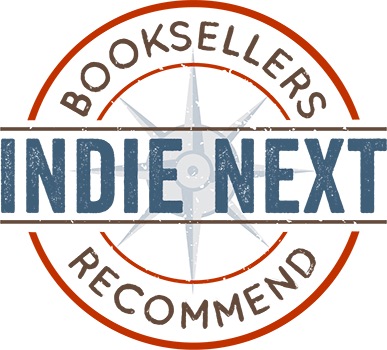 "Lawless has written a compelling, engaging, sometimes funny, and at times shocking tale of her childhood. Her mother, Georgann Rea, was a narcissist of the highest order, and Wendy and her younger sister suffered terrible emotional deprivation at her hands. From a very young age, when her mother attempts suicide for the first time, Wendy struggles to protect her sister and herself from a woman who lived a life of decadence, alcoholism, adultery, and lies. Lawless ultimately makes peace with herself and learns to live on her own terms, a process remarkably recounted in this searing memoir."
— Ellen Burns, Books on the Common, Ridgefield, CT
View the List
Description
In her stunning memoir, Wendy Lawless tells the often heartbreaking tale of her unconventional upbringing with an unstable alcoholic and suicidal mother—a real-life Holly Golightly turned Mommie Dearest—and the uncommon sense of resilience that allowed her to rise above it all.

Georgann Rea didn't bake cookies or go to PTA meetings; she wore a mink coat and always had a lit Dunhill plugged into her cigarette holder. She'd slept with too many men and a few women, and she didn't like dogs or chil­dren. Georgann possessed the icy beauty of a Hitchcock heroine with the cold heart to match.

From living at the Dakota in 1960s Manhattan to London's swinging town houses and beyond, Wendy Lawless and her younger sister navigated day-to-day life as their unstable and fabulously neglectful mother, Georgann, chased her delusions, suffered dramatic breakdowns, and survived suicide attempts. With clear-eyed grace and flashing wit, Lawless portrays the highs and lows of her unhinged upbringing—and how she survived her mother's endlessly destructive search for glamour and fulfillment—in "a searing memoir that reads like a novel" (Anne Korkeakivi, An Unexpected Guest).
Praise For Chanel Bonfire: A Book Club Recommendation!…
"Lawless leavens her harrowing story with biting humor and never descends into self-pity--but boy, do we feel for her."
— People

"Frequently entertaining chronicle of a daughter's sad, detached upbringing."
— Kirkus

"[A] darkly comic memoir…[Lawless] chronicles her mother's decline from sparkling femme fatale to desperate drunk in this simultaneously chilling and hilarious tale, whose unmistakable message is that though Lawless has, in some ways, led a privileged life, she never got the one thing she most wanted: her mother's love."
— O Magazine

"[A] quick but powerful read that you can only wish was fiction."
— USA Today

"Lawless's chronicles of life with her charming, wildly unstable mother could be bleak, but the author's wit, resilience, and compassion make her story illuminating and inspiring."
— Reader's Digest

"A searing memoir that reads like a novel, as Lawless's beautiful, unstable mother careens through the swinging sixties and seventies in New York, London, Paris and Morocco, two captive blond daughters in tow, before bottoming out in Boston. What astonishes is the author's ability to tell her often hair-raising story of survival not only with lucidity and fluency but wry humor."
— Anne Korkeakivi, author of An Unexpected Guest

"[A] wrought and engaging memoir."
— Publishers Weekly

"I was blown away by Wendy's ability to tell the story of such an emotional, troubled upbringing with such heart, love, and oftentimes, humor. If she isn't bitter, maybe none of us have the right to be. I found her story riveting."
— Sarah Colonna, New York Times bestselling author of Life as I Blow It

"Mothers, in spite of what we wish desperately to believe, are sometimes very, very bad at taking care of children. Wendy Lawless survived her mother's flagrant horror show to bear witness and record her astonishing childhood. Chanel Bonfire makes an undesirable truth more vivid: some mothers just plain suck."
— Susanna Sonnenberg, New York Times bestselling author of Her Last Death and She Matters

"Chanel Bonfire is both terribly funny and terribly tragic, often at the same time. With remarkable clarity, wit, and grace, Wendy Lawless recounts a childhood defined by her wildly unstable mother, a woman who can morph from Grace Kelly to Joan Crawford in the blink of an eye. I laughed a lot, teared up once or twice, and called my mom to say 'I love you' once I finished."

— Cristina Alger, bestselling author of The Darlings

"What a heart-breaking memoir. I will never look at a blue nightgown the same way again!"

— Tim Gunn, New York Times bestselling author of Gunn's Golden Rules and Tim Gunn's Fashion Bible

"This miracle of a memoir is completely free from self-pity, and it's surprisingly suspenseful."
— BookPage

"Without too much self-pity, and with a good dash of humor, Lawless recounts a childhood spent on the move."
— Bust

"Chanel Bonfire is provocative and affecting, sometimes humorous, and filled with sadness and loneliness. Wendy tells her story in a stunning, straightforward manner that is very moving."
— All Books Considered

"Lawless, a Broadway actress and essayist, keepsher prose straight forward, letting the story shine in this shockinglyentertaining memoir."
— Aritzia.com
Gallery Books, 9781476745480, 320pp.
Publication Date: November 12, 2013
About the Author
Wendy Lawless is an actress who has appeared on television, in regional theater, Off-Broadway in David Ives's Obie-winning play All in the Timing, and on Broadway in The Heidi Chronicles. Her work has appeared in Redbook magazine, on Powells.com, and in the local Los Angeles press. She lives in California with her screenwriter husband and their two children.
Why do you suppose Wendy Lawless chose to open Chanel Bonfire with her mother's first suicide attempt? What does this scene reveal about Georgann, as well as about nine-year-old Wendy and her younger sister, Robin?
When Wendy and Robin were children, Georgann told them about her abusive upbringing in the form of a bedtime story. Did knowing about her traumatic past make you more sympathetic? Why or why not? Do you think Georgann had any redeeming qualities as a mother? How do you think Wendy and Robin would answer this question?
Why did Wendy decide to contact her father after not seeing him for a decade? Given the circumstances, do you think James Lawless gave up too easily on trying to be involved in his daughters' lives? Why or why not?
Refusing to speak to her daughters for extended periods of time was Georgann's "most effective tactic." (pg. 68) Why was this form of punishment even more devastating for Wendy than being spanked with a hairbrush or sent to bed without supper?
In what ways is role-playing a theme in Chanel Bonfire? What motivated Georgann to frequently reinvent herself? Why did her transformations typically coincide with a move to a new town or city?
Discuss Wendy and Robin's relationship and how it changed in their teen years. "Robin had fully evolved into the defiant one" (pg. 138), says Wendy. What role did Wendy play in their sibling dynamic? Did their relationship remind you of any of your own personal relationships?
"I loved just being at the theater, the way it smelled, looked, and made me feel" (pg. 262), says Wendy. What did the theater and performing represent to Wendy? How much of her desire to act had to do with her father?
In hindsight, Wendy had misgivings about leaving Robin alone in the "Snake Pit" with their mother when she moved into the college dorm. Was she right or wrong to leave her sister alone with Georgann? Why did Wendy later decide to move back in with her mother? How did being in the house with Georgann affect her?
Dr. Keylor gave Wendy a list of symptoms for a clinical diagnosis called "Cluster B," which the therapist believed applied to Georgann. Why did having this information give Wendy a sense of relief and make her feel as if she has made an "amazing discovery" (pg.166)?
Re-read the scene on page 273 where Michael offered advice to Wendy using salt and peppershakers as props. How did he make her see her relationship with her mother in a different way?
Wendy's high school drama teacher, Mr. Valentine, suggested she audition for university acting programs. Who else offered encouragement to her throughout the years? Why did Pop continue to provide some financial and emotional support to Wendy and Robin even after his divorce from Georgann?
Wendy's college roommate, Julie, once asked if she had "ever tried just talking" to her mother. Before reading Chanel Bonfire, would you have been inclined to offer similar advice to someone in a situation like Wendy's? How about after reading this book?
What is your opinion of Wendy as a narrator and how she tells her story? Why do you think she was able to stay grounded in the midst of such a chaotic and frightening upbringing?
Why did you choose Chanel Bonfire for your book club discussion? What are your overall thoughts about the book? How does it compare to other memoirs your group has read?
or
Not Currently Available for Direct Purchase