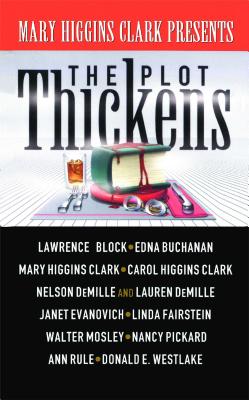 Plot Thickens (Paperback)
Gallery Books, 9781476747507, 272pp.
Publication Date: May 11, 2013
* Individual store prices may vary.
Description
He's fast. She's furious. They're in for the ride of their lives.
Rising star Roxanne St. Claire puts the pedal to the metal in a story of intrigue and passion that will get your heart racing!
When sexy NASCAR racer Beau Lansing tracks down high society debutante Celeste Bennett, it's a matter of life or death. Stunned at the secret Beau reveals, Celeste is forced to make a life-altering decision. But with her love life on the skids and her family life in a tailspin, escaping incognito into Beau's world is just what she needs -- especially if she can get answers about her past.
Beau needs Celeste to save a man's life -- he never expected a high-octane attraction that could wreck his well-protected heart. And when Celeste's life is threatened by someone who clearly knows her real identity, Beau has to risk everything -- including his own life -- to save her. With menacing forces in the driver's seat and time ticking too fast, the two must win the biggest race of all...the race for their lives and their love.
About the Author
The #1 New York Times bestselling author Mary Higgins Clark has written thirty-seven suspense novels, four collections of short stories, a historical novel, a memoir, and two children's books. With her daughter Carol Higgins Clark, she has coauthored five more suspense novels, and also wrote The Cinderella Murder, All Dressed in White, The Sleeping Beauty Killer, and Every Breath You Take with bestselling author Alafair Burke. More than one hundred million copies of her books are in print in the United States alone. Her books are international bestsellers.