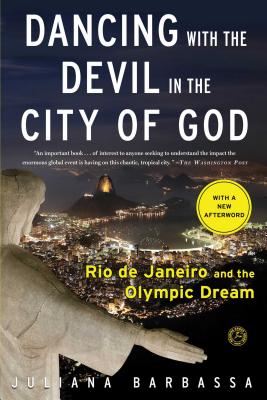 Dancing with the Devil in the City of God (Paperback)
Rio de Janeiro and the Olympic Dream
Touchstone Books, 9781476756264, 352pp.
Publication Date: June 21, 2016
* Individual store prices may vary.
August 2015 Indie Next List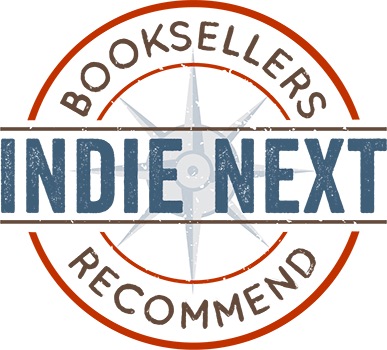 "Rio de Janeiro is one of the world's most exotic cities and much in the news over the past few years, hosting both the World Cup in 2014 and the upcoming 2016 Olympics. Journalist and Brazilian native Barbassa presents a complex portrait of a city, country, and society attempting to present the best possible face to the world while having to confront numerous problems, particularly a level of crime that is almost beyond belief. Barbassa's description of this massive change being attempted from on high and the resulting disruption to an entrenched society is informative, instructive, and mesmerizing as she strips bare the glitter and glitz of the famous beaches and gives us a revealing portrait of the true Rio."
— Bill Cusumano (M), Square Books, Oxford, MS
View the List
Description
From prizewinning journalist and Brazilian native Juliana Barbassa comes a deeply reported and beautifully written account of the seductive and chaotic city of Rio de Janeiro as it struggles with poverty and corruption on the brink of the 2016 Olympic Games. Juliana Barbassa moved a great deal throughout her life, but Rio was always home. After twenty-one years abroad, she returned to find her native city--once ravaged by inflation, drug wars, corrupt leaders, and dying neighborhoods--undergoing a major change. Rio has always aspired to the pantheon of global capitals, and under the spotlight of the 2014 World Cup and the 2016 Olympic Games it seems that its moment has come. But in order to prepare itself for the world stage, Rio must vanquish the entrenched problems that Barbassa recalls from her childhood. Turning this beautiful but deeply flawed place into a pristine showcase of the best that Brazil has to offer in just a few years is a tall order--and with the whole world watching, the stakes couldn't be higher. Library Journal called Dancing with the Devil in the City of God "akin to Charlie LeDuff's Detroit"--a book that "combines history and personal interviews in an informative and engaging work." This kaleidoscopic portrait of Rio introduces the reader to the people who make up this city of extremes, revealing their aspirations and their grit, their violence, their hungers, and their splendor, and shedding light on the future of this city they are building together. Dancing with the Devil in the City of God is an insider perspective from a native daughter and "a fascinating look at the people who live in and aspire to change one of the world's most impressive cities" (Booklist, starred review).