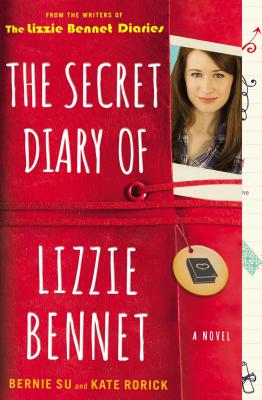 The Secret Diary of Lizzie Bennet
A Novel (Lizzie Bennet Diaries )
Paperback

* Individual store prices may vary.
Other Editions of This Title:
Digital Audiobook (6/23/2014)
July 2014 Indie Next List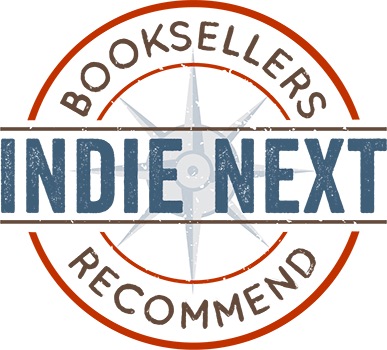 "Absorbing, addicting, and totally fun, this is a fantastic get-away read that will keep on giving. Lizzie Bennet is an intelligent, vivacious, ambitious, quirky young woman whose interactions with friends, family, and various relationships range from the fun and hilarious to the in-depth and complicated. Her journal entries bare not only feelings and drama, but nuanced considerations of ethics, truth, communication, and the face of our new, media-centered world. With an incredibly popular companion YouTube series, The Lizzie Bennet Diaries, this is a wonderful way to spend a summer!"
— Jocelyn Shratter, Bookshop Santa Cruz, Santa Cruz, CA
View the List
Description
Based on the Emmy Award–winning YouTube series The Lizzie Bennet Diaries.

Twenty‑four‑year‑old grad student Lizzie Bennet is saddled with student loan debt and still living at home along with her two sisters—beautiful Jane and reckless Lydia. When she records her reflections on life for her thesis project and posts them on YouTube, she has no idea The Lizzie Bennet Diaries will soon take on a life of their own, turning the Bennet sisters into internet celebrities seemingly overnight.

When rich and handsome Bing Lee comes to town, along with his stuck‑up friend William Darcy, things really start to get interesting for the Bennets—and for Lizzie's viewers. But not everything happens on‑screen. Lucky for us, Lizzie has a secret diary.

The Secret Diary of Lizzie Bennet takes readers deep inside Lizzie's world and well beyond the confines of her camera—from the wedding where she first meets William Darcy to the local hangout of Carter's bar, and much more. Lizzie's private musings are filled with revealing details about the Bennet household, including her growing suspicions about her parents' unstable financial situation, her sister's budding relationship with Bing Lee, the perils of her unexpected fame, and her uncertainty over her future—and whom she wants to share it with.

Featuring plenty of fresh twists to delight fans and new readers alike, The Secret Diary of Lizzie Bennet expands on the web series phenomenon that captivated a generation and reimagines the Pride and Prejudice story like never before.
Praise For The Secret Diary of Lizzie Bennet: A Novel (Lizzie Bennet Diaries )…
"Offers a fresh take on Pride and Prejudice—without ruining it. . . . [Lizzie's] voice is reminiscent of the sort of wry sarcasm that made Daria so appealing."
— Washington Post

"Jane Austen would, like, totally approve"
— People Magazine

"Fantastic. . . . This book hits all the high points of Austen's most famous novel in satisfying ways (Darcy's confession, Lydia's bad choices), while updating it for the digital age. Though the videos are the catalyst for the novel, readers need not have viewed them to enjoy this story. Fans of the Web series and newcomers alike will be satisfied."
— Publishers Weekly

Praise for The Lizzie Bennet Diaries: "Addictive . . . In theory, it should be terrible. In practice, it's pure genius. . . . The Lizzie Bennet Diaries is faithful to the original without being slavish or full of in-jokes. It's a sharp, clever re-imagining of a novel about class, society and the things we do for love (and money). I like to think that if Austen was writing now, she might have created something very like this."
— The Guardian

"It's AWESOME and AMAZING and WOW. . . . I loved, loved, loved this update. . . . Aside from just being a great series, and aside from showing how a retelling can be original, and aside from illustrating how an update can be faithful, The Lizzie Bennet Diaries is also an example of how story-telling evolves and how that evolution does not mean that existing methods of story-telling disappear. We live in a world where Pride and Prejudice can be a book, can be movies and musicals and TV shows, and can also be a 'video/social media' series. This retelling no more erases the Jane Austen book than an e-book means that linear storytelling and 'books' disappear and become choose-your-own-adventure/game apps."
— School Library Journal

"The Lizzie Bennet Diaries finds a new way to present a 200-year-old story. . . . [It is] the quintessentially 21st-century take on Austen's novel . . . a unique piece of interactive media that has a big heart and a lot of soul."
— The Onion A.V. Club

"Brilliant."
— The Awl

"An impressive feat; a charming and creative twist on a familiar tale."
— The Daily Dot
Gallery Books, 9781476763163, 400pp.
Publication Date: June 24, 2014
About the Author
Bernie Su is the Emmy Award-winning executive producer, co-creator, head writer, and director of The Lizzie Bennet Diaries for which he received a Streamy Award for Best Writing, Comedy and Best Interactive Program. Su is a graduate of the University of California, San Diego, and lives in Los Angeles.

Kate Rorick is a writer for The Lizzie Bennet Diaries. She has written for a variety of television shows, including Law and Order: Criminal Intent and Terra Nova. In her spare time, she is the bestselling author of historical romance novels under the name Kate Noble. Rorick is a graduate of Syracuse University and lives in Los Angeles.