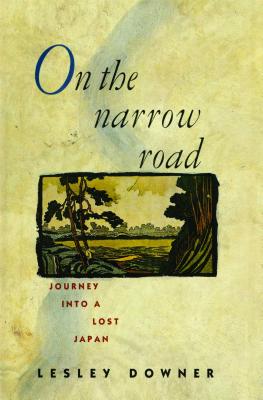 On the Narrow Road
Journey Into a Lost Japan
Paperback

* Individual store prices may vary.
Description
Following the eight-hundred-mile trek of Japanese poet Matsuo Basho, this journey into a lost Japan explores the possibilities of an older, simpler way of life that still exists over three hundred years later. In 1689, acclaimed Japanese poet Matsuo Basho set out on his last and longest journey to explore the remote northern provinces of his country. In a famous work of Japanese literature, Basho shares an account of his experience that is rich in strange, surreal, and comic encounters along the road. Three hundred years later, inspired by Basho's writing and his appreciation of Japan, Lesley Downer sets off on the same journey the famous poet took before her. As she walks, Downer encounters hitchhiking hermit priests, meets people who had never seen a Westerner, and dines on flowers and sauteed grasshoppers, leading her to discover a piece of Japanese culture that many believed had vanished centuries ago.
Simon & Schuster, 9781476766881, 288pp.
Publication Date: October 5, 2013