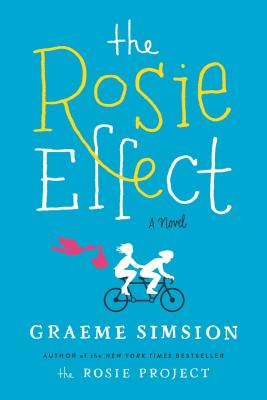 The Rosie Effect
A Novel
Hardcover

* Individual store prices may vary.
Other Editions of This Title:
Digital Audiobook (12/29/2014)
Paperback (7/21/2015)
CD-Audio (7/21/2015)
CD-Audio (12/30/2014)
Prebound (7/21/2015)
Library Binding, Large Print (3/1/2015)
January 2015 Indie Next List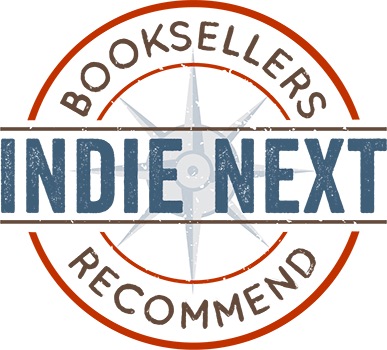 "If you loved The Rosie Project, you'll love knowing what happens next to Don and his new wife, Rosie, as they settle into their lives in New York City and find out that Rosie is pregnant! Rosie may love Don, but neither of them is sure if he's ready to be a father. This book is as warm as the original and as full of Don's humorous -- and cringe-worthy -- misunderstandings of social behavior."
— Kate Madison, Penguin Bookshop, Sewickley, PA
View the List
Description
The highly anticipated sequel to the New York Times bestselling novel The Rosie Project, starring the same extraordinary couple now living in New York and unexpectedly expecting their first child. Get ready to fall in love all over again.

Don Tillman and Rosie Jarman are back. The Wife Project is complete, and Don and Rosie are happily married and living in New York. But they're about to face a new challenge because— surprise!—Rosie is pregnant.

Don sets about learning the protocols of becoming a father, but his unusual research style gets him into trouble with the law. Fortunately his best friend Gene is on hand to offer advice: he's left Claudia and moved in with Don and Rosie.

As Don tries to schedule time for pregnancy research, getting Gene and Claudia to reconcile, servicing the industrial refrigeration unit that occupies half his apartment, helping Dave the Baseball Fan save his business, and staying on the right side of Lydia the social worker, he almost misses the biggest problem of all: he might lose Rosie when she needs him the most.

Graeme Simsion first introduced these unforgettable characters in The Rosie Project, which NPR called "sparkling entertainment along the lines of Where'd You Go Bernadette and When Harry Met Sally." The San Francisco Chronicle said, "sometimes you just need a smart love story that will make anyone, man or woman, laugh out loud." If you were swept away by the book that's captivated a million readers worldwide, you will love The Rosie Effect.
Praise For The Rosie Effect: A Novel…
"In his bestselling debut, The Rosie Project, Simsion introduced the delightfully original character of Don Tillman, an Australian geneticist with Asperger's syndrome who sets out to find the perfect wife by using the scientific method. In the sequel, set in New York, Don takes on impending fatherhood in the same clumsy yet endearing way, with results both funny and moving. This charming new chapter in the Tillman chronicles leaves you hoping it won't be the last."
—People
"Though painfully aware of his emotional shortcomings, Don determinedly sets out to be a good dad. Hilarity ensues…Simsion's tale offers a playful look at a how a family of two fare when a third…enters the mix...There's a moral to this quirky story: The best things in life can't be planned on a spreadsheet."
—
Good Housekeeping
"Loveable science prof Don Tillman's perfect (-ly concocted) marriage is about to hit a major bump."
—
Cosmopolitan
"The hilarious follow-up to
The Rosie Project
, one of the best novels I've read in ages. There's no sophomore slump here. Simsion brings back some of the best characters and gags from the first novel while also bringing in enough new elements to keep it fresh. It's a funny novel that also made me think about relationships: what makes them work and how we have to keep investing time and energy to make them better. A sweet, entertaining, and thought-provoking book."
—Bill Gates, "Top Five Books of 2014"
"Don and Rosie are back!...Readers who loved the first book are in for another treat."
—
Library Journal
(starred review)
"
The Rosie Effect
is a celebration of the best attributes to be found in a friend, a husband, or a father, regardless of the way they are expressed." —
Booklist
(starred review)
"This is a very funny book, possibly the funniest this year as Don organizes his and Rosie's life in New York…Every thought creates a smile for the reader who can't help responding to Don's comedic behavior…We can only hope the third installment is lurking around to produce another chuckle-filled triumph."
—Daphne Guinness,
Sydney Morning Herald
Praise for
The Rosie Project
"Sometimes you just need a smart love story that will make anyone, man or woman, laugh out loud."
—
San Francisco Chronicle
"Move over, Sheldon Cooper. There's a new brilliant, socially inept scientist poised to win over a huge audience, and his name is Don Tillman, in
The Rosie Project
. . . .This rom-com is bursting with warmth, emotional depth, and intentional humor." (A–)
—
Entertainment Weekly
"An utterly winning screwball comedy. . . . If you're looking for sparkling entertainment along the lines of
Where'd You Go, Bernadette
and
When Harry Met Sally
, The Rosie Project is this season's fix. . . . This charming, warmhearted escapade, which celebrates the havoc—and pleasure—emotions can unleash, offers amusement aplenty. Sharp dialogue, terrific pacing, physical hijinks, slapstick, a couple to root for, and more twists than a pack of Twizzlers—it's no surprise that
The Rosie Project
is bound for the big screen. But read it first."
—NPR.org
"Filled with humor and plenty of heart,
The Rosie Project
is a delightful reminder that all of us, no matter how we're wired, just want to fit in."
—
Chicago Tribune
"Simsion's attention to detail brings to life Don's wonderful, weird world. Instead of using Don's Asperger's syndrome as a fault, or a lead-in to a tragic turn of events, Simsion creates a heartwarming story of an extraordinary man learning to live in an ordinary world, and to love. As Don would say, this book is 'great fun.'"
—
USA Today
"It's natural to be wary of a novel that's been the target of such gushy praise. Publishers in at least thirty-eight countries have snapped up the rights to
The Rosie Project
, which has been touted as a 'publishing phenomenon,' an 'international sensation' and no less than 'the feel-good hit of 2013.' Well, squelch your inner cynic: the hype is justified. Australian Graeme Simsion has written a genuinely funny novel. . . . This is classic rom-com."
—
The Washington Post
Praise for Graeme Simsion
"Don Tillman helps us believe in possibility, makes us proud to be human beings, and the bonus is this: he keeps us laughing like hell."
—Matthew Quick, author of
The Silver Linings Playbook
"
The Rosie Project
is the best, most honestly told love story I've read in a long time."
—Kristin Hannah, author of
Fly Away
and
Home Front
"A world so original, in a story so compelling, I defy you not to read through the night. Read this glorious novel now, in the moment, where it lives."
—Adriana Trigiani, author of
The Shoemaker's Wife
"
The Rosie Project
is an upbeat, quirky, impertinent gem of a read. As the novel makes its logically irrefutable progression, readers will become enchanted by what may well be the world's first rigorously evidence-based romantic comedy."
—Chris Cleave, author of
Little Bee
and
Gold
"This clever and joyful book charmed me from the first. Professor Tillman is an unlikely romantic hero but a brave, winning soul, and his quest to find a wife goes to show that rationality is no match for love."
—Maggie Shipstead, author of
Seating Arrangements
"Graeme Simsion has created an unforgettable and charming character unique in fiction. Don Tillman is on a quirky, often hilarious, always sincere quest to logically discover what is ultimately illogical—love. Written in a superbly pitch-perfect voice,
The Rosie Project
had me cheering for Don on every page. I'm madly in love with this book! Trust me, you will be, too."
—Lisa Genova, author of
Still Alice
and
Left Neglected
"With the demands of children and work, it's rare that I find myself so caught up in a novel that I literally cannot put it down—not for food, nor for conversation, nor even for sleep. Charming and delightful, I was so enamored of
The Rosie Project
that I read it in a single, marathon sitting."
—Ayelet Waldman, author of
Red Hook Road, Bad Mother
and
Love and Other Impossible Pursuits
"Although there are many laughs to be found in this marvelous novel,
The Rosie Project
is a serious reflection on our need for companionship and identity. Don Tillman is as awkward and confusing a narrator as he is lovable and charming."
—John Boyne, author of
The Boy in the Striped Pajamas
"Charming, funny and heartwarming, a gem of a book."
—Marian Keyes, author of
The Brightest Star in the Sky
and
This Charming Man
"I couldn't put this book down. It's one of the most quirky and endearing romances I've ever read. I laughed the whole way through. And now I want to meet Don!"
—Sophie Kinsella, author of the
Shopaholic
series and
Wedding Night
"Graeme Simsion has achieved the impossible and created an entirely new kind of romantic hero. I wanted to race through The Rosie Project, but had to make myself slow down from my usual reading pace, because of the number of sly jokes that I almost missed. A lovely, original, and very funny read."
—Jojo Moyes, author of
Me Before You
"For his encore,
The Rosie Effect
, Simsion could easily have lapsed into movie-sequel mode and dished up flavorless seconds. Instead, he has written another romantic comedy that's just as smart, funny and heartwarming as the original."
—
Washington Post
Simon & Schuster, 9781476767314, 352pp.
Publication Date: December 30, 2014
About the Author
Graeme Simsion is a former IT consultant and the author of two nonfiction books on database design who decided, at the age of fifty, to turn his hand to fiction. His first novel, The Rosie Project, was published in 2013 and translation rights have been sold in over thirty-five languages. Graeme lives in Australia with his wife, Anne, and their two children.
or
Not Currently Available for Direct Purchase