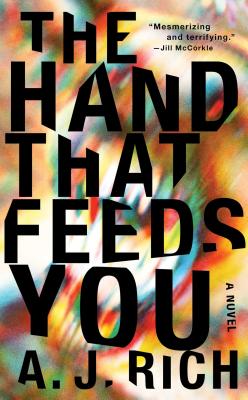 The Hand That Feeds You
A Novel
Hardcover

* Individual store prices may vary.
Other Editions of This Title:
Digital Audiobook (7/6/2015)
Paperback (7/5/2016)
July 2015 Indie Next List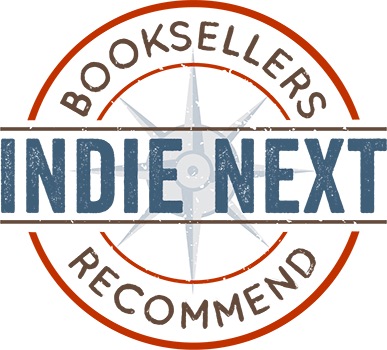 "Morgan is living the good life until the day she returns home to find her fiance mauled to death and her dogs covered in blood. She had rescued her dogs from a shelter, wanting to do something good, and now a man is dead. As time moves forward, the ground under Morgan shifts. She doesn't understand why her dogs, loving animals, would have done such a thing. And the victim is not all he seemed either -- his job, his home, nothing is as he said, and then there is the discovery of other fiancees. This edge-of-your-seat mystery has twists and turns that will keep you guessing. A.J. Rich is the pseudonym of award winners Jill Ciment and Amy Hempel, writing as a team."
— Deon Stonehouse, Sunriver Books, Sunriver, OR
View the List
Description
"An unnerving, elegant page-turner" (Vanity Fair) of psychological suspense about a woman in an intense sexual relationship with a man who turns out to be a predator—by celebrated writers Amy Hempel and Jill Ciment writing as A.J. Rich.

Morgan, thirty, is completing her thesis on victim psychology and newly engaged to Bennett, a man more possessive than those she has dated in the past, but also more chivalrous—and the sex is hot. She returns from class one day to find Bennett brutally mauled to death, and her beloved dogs covered in blood.

When Morgan tries to locate Bennett's parents to tell them about their son's hideous death, she discovers that everything he has told her—where he was born, where he lives in Montreal, where he works—was a lie. He is not the man he said he was, and he had several fiancées, all believing the same promises he gave Morgan. And then, one by one, these other women are murdered. Morgan's research into Bennett has taken on new urgency: in order to stay alive, she must find out how an intelligent woman like herself, who studies predators, becomes a victim.

For readers of Girl on a Train and Luckiest Girl Alive, this "twisty, unsettling thriller" (The New York Times) is an "irresistible" (Vogue) collaboration between two outstanding writers. "The Hand That Feeds You goes from zero to terrifying in about five pages…Once this thriller gets its teeth into you, it doesn't let go" (The Tampa Bay Times).
Praise For The Hand That Feeds You: A Novel…
"A gripping, unnerving, and original new psychological thriller about whether it is possible to truly know another person. There are fresh – and genuinely shocking – revelations on every page."
— Kathy Reichs

"A fascinating premise, a blindsided narrator, dangeroussurprises, and dogs. What more can you ask for?? The Hand That Feeds Youis an unnervingly credible story about the most intimate deception."
— Abigail Thomas, author of A Three Dog Life and What Comes Next and How to Like It.

"A.J. Rich's The Hand That Feeds You is mesmerizing and terrifying—a smart, compelling thriller with the kind of suspense that burns calories while you sit perfectly still with breath held. It is also a wise wealth of information about numerous topics: dogs, forensics, the human psyche and perhaps most satisfying of all, it is an exploration of love, grief and compassion."
— Jill McCorkle, author of Life After Life and Going Away Shoes

"Extremely interesting… This slim, nasty thriller is hard to put down."
— Kirkus

"Rich's gripping psychological thriller addresses our basic fearsabout becoming a victim."
— Library Journal

"Amy Hempel and Jill Ciment, writing as A.J. Rich, give life totheir late friend Kathy Rich's unfinished thriller in The Hand That Feeds You—an unnerving, elegant page-turner."
— Elissa Schappell, Vanity Fair

"Irresistible."
— Vogue

"Master storytellers Amy Hempel and Jill Ciment, writing as Rich, pose provocative questions:Do nice people attract murderers? Can we ever really know anyone? Inspired by the betrayal of a friend in real life, this riveting read's masterly prose style sets it apart."
— O, The Oprah Magazine

"Terrific…not for [the]faint-hearted."
— Joyce Carol Oates

"A twisty, unsettling thriller."
— Alexandra Alter, The New York Times

"Fast-paced yet psychologically nuanced…the final twist is creepy and unexpected, and the action-packed last pages fly by as we fight alongside Morgan to understand who can be trusted."
— Bookpage

"The Hand That Feeds You goes from zero to terrifying in about five pages…The Hand That Feeds You keeps up a breakneck pace and a tensely creepy tone, and its spare, well-crafted writing is a cut above many thrillers. That comes as no surprise, given its authors. On its cover, the book is credited to A.J. Rich, but that's a pen name for authors Amy Hempel and Jill Ciment, who wrote it together…irresistible…Once this thriller gets its teeth into you, it doesn't let go."
— Colette Bancroft, The Tampa Bay Times

"Terrifying…gripping…a tense, intriguing psychological mystery with a ninteresting backstory…[Hempel and Ciment] bring a clearheaded,character-driven style to the project and the sort of celebration of simple moments more often seen in short stories…Morgan fights for the lives of her animals not because she fully believes they're innocent but because they inspire her humanity. Her judgment in people may be dodgy, but she knows a good dog when she sees one."
— Chelsea Cain, The New York Times Book Review

"This twisty crime thriller by Amy Hempel and Jill Ciment, writing asA.J. Rich, opens with a bang, or maybe a fang… The well-paced, suspensefulstory never pauses…Morgan travels to Boston, Connecticut and elsewhere to trackdown key players. She hires a freelance hacker to uncover e-mails betweenBennett and a mysterious bossy person known as Libertine. Dog love and animalwelfare are recurring side themes…they are key to the plot at beginning and cinematicend."
— Claude Peck, The Minneapolis Star Tribune
Scribner, 9781476774589, 288pp.
Publication Date: July 7, 2015
About the Author
Amy Hempel is the author of four collections of stories: Reasons to Live, At the Gates of the Animal Kingdom, Tumble Home, and The Dog of the Marriage. Her Collected Stories was published in 2006, and was named one of the New York Times Ten Best Books of the Year. She has won many awards, including a Guggenheim Fellowship, an inaugural USA Foundation Fellowship, and the PEN/Malamud Award for the Short Story. She teaches writing at Bennington College and the University of Florida, and is a founding board member of two dog rescue nonprofit organizations: The Deja Foundation (DejaFoundation.org), and Morgan's Place, a rescue in Connecticut. She lives in Gainesville, Florida, and New York City.

Jill Ciment is the author of Small Claims, a collection of stories and novellas; The Law of Falling Bodies, Teeth of the Dog, The Tattoo Artist, Heroic Measures, and Act of God, novels; and Half a Life, a memoir. She has been awarded a National Endowment for the Arts Fellowship, a NEA Japan Fellowship Prize, two New York State Fellowships for the Arts, the Janet Heidinger Kafka Prize, and a Guggenheim Fellowship. Ciment is a professor at the University of Florida. She lives in Gainesville, Florida, and Brooklyn, New York.
or
Not Currently Available for Direct Purchase