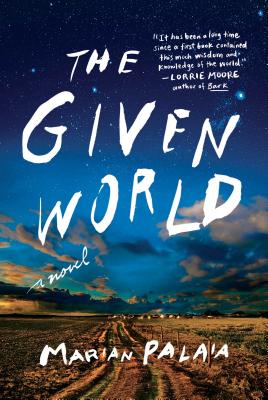 The Given World
A Novel
Hardcover

* Individual store prices may vary.
Other Editions of This Title:
Paperback (4/5/2016)
May 2015 Indie Next List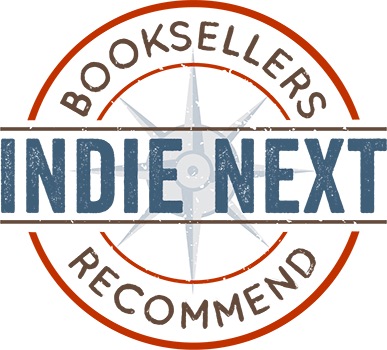 "In this fresh take on stories about the devastation that war visits on those left behind as well as on those who are sent to fight, Riley resists believing her beloved older brother never emerged from the tunnels of Cu Chi. Since his body was never found, she follows this hope from the Montana plains to Vietnam and then spirals down into the back streets of 1980s San Francisco. As Palaia details Riley's struggle to move from denial to the eventual acceptance of reality, she portrays the starry Montana nights as vividly as the streets of Saigon and the bars of Haight-Ashbury. A brilliant debut!"
— Cheryl McKeon (M), Book Passage, San Francisco, CA
View the List
Description
"Complex and haunting…vivid and unforgettable." —People

"Ardent, ambitious." —The New York Times Book Review

"Stunning…elegant…It's enormously refreshing to read a story that talks about complicated women with so much empathy." —Missoula Independent

"Reverberates with the tones of a modern western—except that its tough-talking hero is a woman…all surliness and cheek…self-punishing, defiant, vulnerable." —San Francisco Chronicle

From a quiet family farm in Montana in the 60s to the grit and haze of San Francisco in the 70s to a gypsy-populated, post-war Saigon, The Given World spins around its unconventional and unforgettable heroine, Riley. When her big brother is declared MIA in Vietnam, young Riley packs up her shattered heart and leaves her family, her first love, and "a few small things" behind. By trial and error she builds a new life, working on cars, delivering newspapers, tending bar. She befriends, rescues, and is rescued by a similarly vagabond cast of characters whose "'unraveled souls' sting hardest and linger the longest." (The New York Times Book Review) Foolhardy, funny, and wise, Riley's challenge as she grows into a woman is simple: survive long enough to go home again, or at least figure out where home is, and who might be among the living there.

Lorrie Moore said, "It's been a long time since a first book contained this much wisdom and knowledge of the world." The Given World is the remarkable debut of "an immense writing talent." (Booklist)
Praise For The Given World: A Novel…
"Complex and haunting...vivid and unforgettable."

"Ardent, ambitious....These glimpses of other lives are where the poetry of Palaia's writing is most striking....these 'unraveled souls' sting the hardest and linger the longest."

"In The Given World, Marian Palaia has assembled a collection of restive seekers and beautifully told their stories of love and lovelessness, home and homelessness, with an emphasis on both makeshift and enduring ideas of family. It has been a long time since a first book contained this much wisdom and knowledge of the world. She has a great ear for dialogue, a feel for dramatic confrontation, and a keen understanding of when background suddenly becomes foreground. She is a strong, soulful, and deeply gifted writer."
— Lorrie Moore, author of Bark

"Not all the American casualties of Vietnam went to war. In stunning, gorgeous prose, in precise, prismatic detail, Palaia begins with that rupture and works her way deep into the aftermath -- its impact on one person, on one family, on one country. Riveting and revelatory."
— Karen Joy Fowler, author of We Are All Completely Beside Ourselves

"Much of this deeply felt work reverberates with the tones of a modern Western — except that its tough-talking hero is a woman... Riley's voice, all surliness and cheek, easily suggests the shattered heart below the surface. This is not a small feat: It's a balancing act to deliver a self-punishing, defiant, vulnerable character without veering into caricature — while still inciting readers to want to know more. Palaia has managed it....The novel's fine accomplishment is to move Riley steadily through her quest against such jagged odds that we can only cross fingers she'll make it… rich, often dark, intricate plotting… All [the characters] are painted vividly; they're individuals we can see, hear, and smell — as is Saigon, our own fog-cloaked city, sticky barroom interiors, and Big Sky country… the book's final pages take readers on a scenic train ride to the gentlest, most throttled reckoning I can remember, and to the quiet possibility — scarcely there — of a next chapter."

"Palaia is skilled at mixing bitter and sweet — an uplifting ending is loosely constructed and leaves a reader floating in a way that feels entirely grounded in how it captures life's unpredictability."

"Stunning...elegant...It's enormously refreshing to read a story that talks about complicated women with so much empathy."

"A haunting meditation on the aftermath of war and the search for inner peace."

"Riley's a mess and knows it; but in Palaia's very capable hands, she's a survivor and an admirable mess…The Given World is a moving novel of an era that just won't go away."

"The Given World is one of those novels that feels like it was written with a pen dipped in the heart's blood of its author. The Given World is one of the better gifts I've given myself this year. The closing chapters in particular really punched me in the heart. Go buy the book."

"Palaia demonstrates a magnificent command of craft for a first-time novelist, but it's her emotional honesty that makes this story so rich and affecting....An immensely rewarding and remarkable debut."

"There is no denying Palaia's immense writing talent. She is able to convey three pieces of information in one elegant sentence, and she writes paragraphs that build meaning upon metaphorical meaning that leave your highlighter used up and dry--and you anticipating her next novel."

"The novel's true strengths are the variety of characters Riley meets on her journey and the sense of America changing with the decades. In the end, what the reader takes away is a visceral appreciation for how many lives, both on and off the battlefield, were permanently altered by the Vietnam War."

"Palaia's prose is hypnotizing...fresh...not without a dark beauty."

"What is likely to remain with reader is the haunting vividness Palaia brings to Riley's isolated Hi-Line ranch, her down-if-not-quite-out San Francisco streets, and the decadent expat bars of postwar Ho Chi-Minh City."

"Marian Palaia is a writer of remarkable talent. In Riley, she has captured Vietnam's long shadow with prose that cuts straight to the bone. Readers who enjoyed Jennifer Egan's The Invisible Circus will love The Given World."
— Suzanne Rindell, author of The Other Typist

"Marian Palaia is a writer of startling grace and sensuous lyricism—reading her, you feel as if you've never heard language this beautiful and this true."
— Jonis Agee, author of The River Wife

"Some rare books give you the sense that a writer has been walking around with a story for years, storing it up, ruminating on it. This is one of those books. I'm grateful for the slow and patient emergence of these words on the page. No sentence is wasted. However long The Given World took, it was worth every minute."
— Peter Orner, author of The Last Car Over the Sagamore Bridge

"From the moment I met Riley I was drawn into her world, which is really ours, America in the last century as it careened into this one. I found this novel as thrilling and surprising as a ride on a vintage motorcycle, along the winding, sometimes hair-raising but always arresting ride that is Riley's life. It is a trip I will always remember."
— Jesse Lee Kercheval, author of My Life as a Silent Movie

"Marian Palaia has imaginatively engaged the Vietnam War these many decades later and transformed it into a brilliant and complex narrative able to transcend that war, all wars, all politics, all eras and illuminate the great and eternally enduring human quest for self, for an identity, for a place in the universe. The Given World is a splendid first novel by an exciting new artist."
— Robert Olen Butler, winner of the Pulitzer Prize

"The Given World is astonishing in every regard: the voice, the range of characters, the charismatic, colloquial dialogue, the ability to summon, through telling detail, geographically diverse worlds that are far flung, but still cohere. Vietnam, counter-cultural San Francisco, the Vietnam War draft's resonance on a Montana reservation, all give evocative shape and texture to an historical era. It's edgy, often cutting, humorous, and impassioned."
— Rob Nixon

"Palaia is a lovely writer, adept at creating characters who linger in the mind even if they only last on the page for a few pages. By the end, each of these glimpses comes together to form a fully-rounded portrait of a woman on the run, and how she finally arrived somewhere."

"The Given World is about a lost generation coming of age too quickly… It shows us the effects of war from an unusual perspective – that of a devoted little sister who is looking for her MIA brother or, heartbreakingly, a way to live in the world without him. This is also a love story in many of its dimensions: the intimacy of friendship between two women, the temporary but crucial bonds of expats, a love between two gay men that is tested when one infects the other with HIV, a mother's love for her daughter, and a sister's love for her brother."

"The reader's payoff is found over and over again in Riley's acute observations of all that searching, disappointment, and moving on. Palaia's prose is acrobatic and elegant… [She] slathers these pages with her gift of language, sentence-making, and wise observation."
Simon & Schuster, 9781476777931, 304pp.
Publication Date: April 14, 2015
About the Author
Marian Palaia was born in Riverside, California, and grew up there and in Washington, DC. She lives in San Francisco and has also lived in Montana, Hong Kong, Ho Chi Minh City, and Nepal, where she was a Peace Corps volunteer. Marian has also been a truck driver, a bartender, and a logger. The Given World is her first novel.
or
Not Currently Available for Direct Purchase