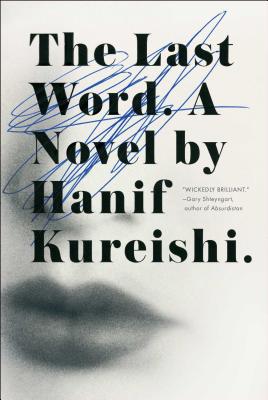 The Last Word
A Novel
Hardcover

* Individual store prices may vary.
Other Editions of This Title:
MP3 CD (10/16/2018)
Description
"Hanif Kureishi's best novel since The Buddha of Suburbia" (The Independent, UK): a mischievous, wickedly funny, and intellectually deft story about a young biographer and the famous and reclusive novelist who is his subject.

Mamoon Azam is an eminent Indian-born writer who has made a career in England—but now, in his early seventies, his reputation is fading, his book sales are nonexistent, and the expensive habits of his flamboyant second wife are bleeding him dry. In a final attempt to revitalize his career, Mamoon's publisher commissions Harry, an ambitious young writer, to produce a provocative biography to bring Mamoon back into the public eye.

Harry sets off for Mamoon's estate, where he finds not the literary hero he had imagined, but a vain, bigoted, cynical, and cruelly manipulative genius, who quickly turns the tables on his ambitious young biographer. Harry must insinuate, seduce, and finesse the truth out of the extravagant and damaged characters in Mamoon's surreal sphere as the young writer and the old master battle for the last word in the story of Mamoon's life. Acute and brilliantly entertaining, The Last Word is a tale of youthful exuberance and the misery of outgrowing it, as hilarious as it is moving. It is Kureishi's wisest work to date.
Praise For The Last Word: A Novel…
"Wickedly brilliant. Hanif Kureshi's latest lights up the nighttime sky like a literary Tet Offensive."

"The Last Word is a hoot, a farcical take on the lit'ry life as dreamed up by Monty Python. Kureishi's antic glee spares no one, not author, not biographer, not publisher, nor various hangers-on…It's a close cousin to Michael Chabon's Wonder Boys and David Lodge's Small World."

"Acclaimed screenwriter and novelist, Kureishi offers a sexy and intellectually stimulating traditional novel with modern components. It will remind some of the novels of Kazuo Ishiguro and may suggest to others an earlier generation of writers, including D. H. Lawrence or Ford Maddox Ford…This thoughtful and thought-provoking novel is more than a roman à clef, being at two levels a "literary" novel, about aspiring and declining writers and what they go through in their careers and personal lives."



"A mischievous romp."

"Kureishi has written a major work, founded on a major literary problem, set by a master of his craft…The Last Word is Kureishi's best work to date—it is very funny and goes beyond good taste at almost every point."

"The Last Word is a raw and weirdly unstoppable page-turner that reads like a broad Gothic farce with a coiled Pinteresque power-struggle at its centre."

"Kureishi, an Oscar-nominated screenwriter, has always written rock-solid dialogue, and the distinctive voices of the lead characters, each of whom wants something from the others, make this novel an erotic evocation of writer and reader at their most sadomasochistic."

Scribner, 9781476779201, 304pp.
Publication Date: March 10, 2015
or
Not Currently Available for Direct Purchase