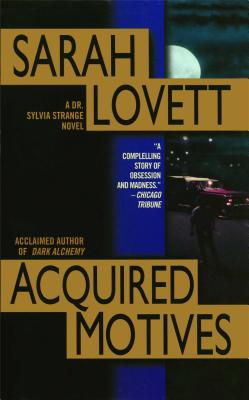 Acquired Motives (Paperback)
A Dr. Silvia Strange Novel
Gallery Books, 9781476779836, 368pp.
Publication Date: February 1, 2014
* Individual store prices may vary.
Description
A different kind of serial killer is terrorizing the city of Santa Fe. All of the victims have one thing in common: they were violent sex offenders who slipped through the cracks in the justice system, and walked on legal technicalities. Someone has decided to make them pay.
Forensic psychologist Dr. Sylvia Strange is called upon to help catch the killer, even if she has mixed feelings about the victims. She must uncover the pain of a madman -- pain that has driven him over the edge and into the depths of sadistic retribution.
But Sylvia soon draws the attentions of the vigilante, who decides that anyone who tries to stop justice must be dealt with as any other criminal -- with a sentence of death.
Includes exciting excerpts from Sarah Lovett's thrillers featuring Dr. Sylvia Strange: Dangerous Attachments, A Desperate Silence, Dantes' Inferno and her lastest hardcover, Dark Alchemy, coming soon from Simon and Schuster
About the Author
Sarah Lovett worked as a researcher at the New Mexico State Penitentiary. She is the author of Dangerous Attachments, Acquired Motives, and Dantes' Inferno, and her newest, Dark Alchemy, coming soon from Simon and Schuster. Raised in California, she now makes her home in Santa Fe. Visit her Web site at www.sarahlovett.com.