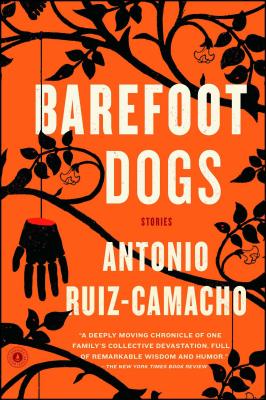 Barefoot Dogs
Stories
Paperback

* Individual store prices may vary.
Other Editions of This Title:
Hardcover (3/10/2015)
March '15 Indie Next List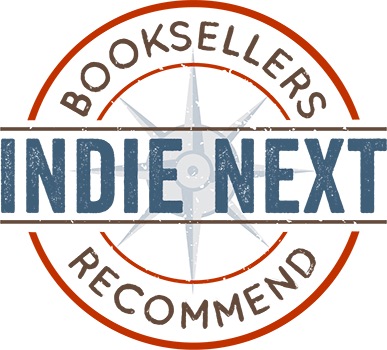 "What people lose defines how they live their lives and this vibrant collection of stories illustrates this point with a literary verve that is electrifying! When the patriarch of a rich and thriving Mexican family is kidnapped, the family scatters across the world to save themselves. Ruiz-Camacho focuses on the lives of the rich and privileged in Mexican society, so used to servants and having things done for them that when the Arteaga family is left to its own devices, they have difficulty coping. This is a very entertaining and moving collection of interwoven stories highlighting the profound talent of a new author. Thought-provoking and memorable."
— Raul Chapa, Book People, Austin, TX
View the List
Description
Winner of the Jesse H. Jones Award for Best Work of Fiction from the Texas Institute of Letters * A San Francisco Chronicle Recommended Book of 2015 * Fiction Finalist for the 2015 Writers' League of Texas Book Awards * A Kirkus Reviews Best Book of 2015 * One of the Texas Observer's "Five Books We Loved in 2015" * One of PRI's "The World's Five Books You Should Read in 2016"

"Profound and wrenching…A deeply moving chronicle of one family's collective devastation, full of remarkable wisdom and humor" (The New York Times Book Review) that follows the members of a wealthy Mexican family after their patriarch is kidnapped.

On an unremarkable night, José Victoriano Arteaga—the head of a thriving Mexico City family—vanishes on his way home from work. The Arteagas find few answers; the full truth of what happened to Arteaga is lost to the shadows of Mexico's vast underworld. But soon packages arrive to the family house, offering horrifying clues.

Fear, guilt, and the prospect of financial ruin fracture the once-proud family and scatter them across the globe, yet delicate threads still hold them together: in a swimming pool in Palo Alto, Arteaga's grandson struggles to make sense of the grief that has hobbled his family; in Mexico City, Arteaga's mistress alternates between rage and heartbreak as she waits, in growing panic, for her lover's return; in Austin, the Arteagas' housekeeper tries to piece together a second life in an alienating new land; in Madrid, Arteaga's son takes his dog through the hot and unforgiving streets, in search of his father's ghost.

A stunningly original exploration of the wages of a hidden war, Barefoot Dogs is a heartfelt elegy to the stolen innocence of every family struck by tragedy. Urgent and vital fiction, "these powerful stories are worthy of rereading in order to fully digest the far-reaching implications of one man's disappearance…this singular book affords the reader the chance to step inside a world of privilege and loss, and understand how the two are inextricably intertwined" (San Francisco Chronicle).
Praise For Barefoot Dogs: Stories…
"Barefoot Dogs is a splendid collection. Each of these stories is a straight-on jab to the soul, the kind of sharp fictional punch that wakes us up to our own flawed, fragile, essential humanity. With this debut collection, Antonio Ruiz-Camacho shows he's already a writer of the first rank, one of those rare storytellers who leaves you wanting more even as he breaks your heart."
— Ben Fountain

"Antonio Ruiz-Camacho's Barefoot Dogs is bravura, brilliant, moving, hilarious—it's both clear-eyed and dreamy, strange and beautiful, stories for our time, and also for all-time.That it's his first book is a wonder, and a wonderful promise."
— Elizabeth McCracken, author of The Giant's House and Thunderstruck

"A deeply moving chronicle of one family's collective devastation, full of remarkable wisdom and humor, yet unflinching in its portrayal of the horrors sweeping contemporary Mexico…Lean and beautifully rendered…Profound and wrenching… Ruiz-Camacho takes class distinctions head-on, with characters clear and unashamed of their social position and the advantages—and disadvantages—it brings….Ruiz-Camacho's prose is muscular and evocative. He revels in intimately observed moments and sharp but nuanced characterizations."
— The New York Times Book Review

"Barefoot Dogs is a family drama signifying a national crisis…Ruiz Camacho writes in a colloquial,loosely assembled realistic fashion, so that the devastating effect of the kidnapping builds slowly, but irrevocably, producing a portrait of several generations of a family suffering at the whims of criminals whom we never see…Taken together, these stories have a kind of staying power unusual in a first book."
— Alan Cheuse

"With deftness and nuance, Ruiz-Camacho…captures the flawed but fascinating humanity of the extended Arteaga family…Readers receive a gift as rare as it is unnerving: a chance to enter imaginatively into a world of personal tragedy through portals other than pathos. Despite their myopia and unreckoned privilege, the wealthy wanderers of Barefoot Dogs never become objects of scorn or pity. And this is perhaps the most powerful testament to Ruiz-Camacho's powers."
— Texas Observer

"Ruiz-Camacho gives each minor tragedy its due, exploring the quiet cacophony of grief with the hyper-articulated rawness of someone who has been writing in English for less than a decade. The sense of newness in the language can be illuminating."
— The Chicago Tribune

"These powerful stories are worthy of rereading in order to fully digest the far-reaching implications of one man's disappearance. Taken altogether, this singular book affords the reader the chance to step inside a world of privilege and loss, and understand how the two are inextricably intertwined."
— The San Francisco Chronicle

"Antonio Ruiz-Camacho has written a marvelous and moving story collection: Barefoot Dogs is a brilliant and devastating portrait of a scattered, entitled, and traumatized Mexican upper-class, waking up in horror to the reality of the country they once owned. A tour de force."
— Daniel Alarcón, author of At Night We Walk in Circles

"In the world of today no calamity stays local, no tragedy private. Someone missing at a street corner leaves unhealed scars in other countries, among different generations. It is with this keen sense of intersection between personal and impersonal history that Antonio Ruiz-Camacho approaches his characters—his scrutiny of them, his empathy for them, and his versatile voice reminding us of Grace Paley, among other masters of the short story."
— Yiyun Li, author of The Vagrants and Kinder Than Solitude

"'Are you afraid of a human's touch? Have you become that American already?' one of Antonio Ruiz-Camacho's displaced upper-class Mexican characters asks another who is about to become her lover in the Austin, Texas laundromat where they meet. The brilliantly gifted Ruiz-Camacho, writing in English about the members of a Mexican family forced to flee their country, brings the terror, sadness, tenderness and intimacy as well as the class absurdities of contemporary Mexican life into that most traditional of American forms, the realist short story. Ruiz-Camacho's mastery will impress and astonish, open your eyes, but most of all, each one of these stories will unforgettably touch your heart and move you."
— Francisco Goldman, author of Say Her Name and The Interior Circuit: A Mexico City Chronicle

"Mexican-born,Texas-based journalist Ruiz-Camacho shows a wealth of talent in this fiction debut….Outstanding…Funny….A nimble debut that demonstrates not a singular narrative voice but a realistic chorus of them."
— Kirkus Reviews

"Antonio Ruiz Camacho springs out of the gate with an assured, beautiful collection of stories. There were several spots that made me stop and go back to them. And not a few others that made me burn with envy. Great stuff."
— Luis Alberto Urrea, author of The Devil's Highway and The Hummingbird's Daughter

"Barefoot Dogs offers readers a relatable experience of dealing with unexpected tragedy, even when framed by a less-than-relatable situation. An extremely promising debut."


— Booklist

"Timely and timeless, fullof ambiguity, dislocation and startlingly vivid images that are perfectlysuited to the book's overall tone."
— Austin American Statesman

"Every story in this collection has an unexpected poignancy as the characters try to create a new normal in strange, unfamiliar cities. Ruiz-Camacho takes the true stories from his journalistic life and re-purposes them as stories told in a classic mode, where compelling characters hold on by a finger-grip to a hope that can make sacrifice and risk worth their survival."
— San Antonio Exrpress News

"[A] revelatory glimpse of the human costs of the Mexican drug war....The language of these stories is wonderful, at times recalling Roberto Bolano and at other times Alice Munro...."Origimi Prunes"...is a near masterpiece....This is the power of the short story: a window opens for a moment, then shuts. One can imagine these stories going on forever, each one adding a bit more clarity to the incomprehensible contemporary world we live in."

— World Literature Today
Scribner, 9781476784977, 192pp.
Publication Date: March 22, 2016
About the Author
Antonio Ruiz-Camacho has worked as a journalist in Mexico, Europe, and the United States. A 2009 John S. Knight Fellow at Stanford University and a 2014 Dobie Paisano Fellow in Fiction, Ruiz-Camacho earned his MFA from the New Writers Project at the University of Texas at Austin. He is from Toluca, Mexico, and lives in Austin, Texas, with his family.