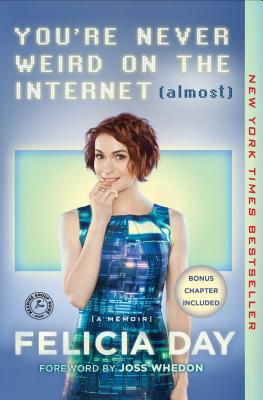 You're Never Weird on the Internet (Almost)
A Memoir
Paperback

* Individual store prices may vary.
Other Editions of This Title:
Digital Audiobook (8/10/2015)
August 2015 Indie Next List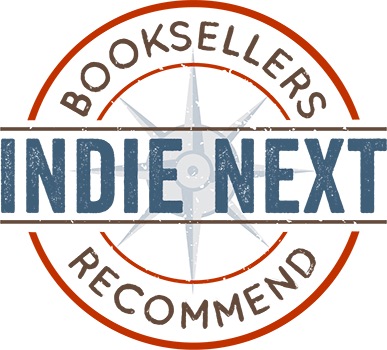 "Day has penned what is sure to be an instant cult classic. By turns funny, insightful, inspiring, and all-too-familiar, she maps her rise from lonely homeschooled girl to internet darling, along the way revealing her struggles, her insecurities, her stubbornness, and, most transparently, her utterly relatable story of finding her way while not fitting in. For anyone who has woken up to realize they are not where they wanted to be, Day's honest book is for you!"
— Anna Eklund (W), University Book Store, Seattle, WA
View the List
Description
The instant New York Times bestseller from "queen of the geeks" Felicia Day, You're Never Weird on the Internet (Almost) is a "relentlessly funny and surprisingly inspirational" (Forbes) memoir about her unusual upbringing, her rise to internet stardom, and embracing her weirdness to find her place in the world.

When Felicia Day was a girl, all she wanted was to connect with other kids (desperately). Growing up in the Deep South, where she was "home-schooled for hippie reasons," she looked online to find her tribe. The Internet was in its infancy and she became an early adopter at every stage of its growth—finding joy and unlikely friendships in the emerging digital world. Her relative isolation meant that she could pursue passions like gaming, calculus, and 1930's detective novels without shame. Because she had no idea how "uncool" she really was.

But if it hadn't been for her strange background—the awkwardness continued when she started college at sixteen, with Mom driving her to campus every day—she might never have had the naïve confidence to forge her own path. Like when she graduated as valedictorian with a math degree and then headed to Hollywood to pursue a career in acting despite having zero contacts. Or when she tired of being typecast as the crazy cat-lady secretary and decided to create her own web series before people in show business understood that online video could be more than just cats chasing laser pointers.

Felicia's rags-to-riches rise to Internet fame launched her career as one of the most influen­tial creators in new media. Ever candid, she opens up about the rough patches along the way, recounting battles with writer's block, a full-blown gaming addiction, severe anxiety, and depression—and how she reinvented herself when overachieving became overwhelming.

Showcasing Felicia's "engaging and often hilarious voice" (USA TODAY), You're Never Weird on the Internet (Almost) is proof that everyone should celebrate what makes them different and be brave enough to share it with the world, because anything is possible now—even for a digital misfit.
Praise For You're Never Weird on the Internet (Almost): A Memoir…
"Felicia is a lot of fun, and so is her book."

— George R.R. Martin

"[An] inspirational comic memoir . . . to set alongside Tina Fey's Bossypants, Amy Poehler's Yes Please, Mindy Kaling's Is Everyone Hanging Out Without Me?, Lena Dunham's Not That Kind of Girl and Sarah Silverman's The Bedwetter. Young people of both sexes and every gender should find much to empower them. (Older people, too, for that matter.)"
— Los Angeles Times

"Written in her engaging and often hilarious voice, it's just downright fun to read."
— USA Today (3.5 out of 4 stars)

"At last, You're Never Weird on the Internet (Almost) reveals the secret origin story of everyone's favorite geek super heroine! Felicia Day's memoir is honest, hopeful, and hysterical. It's the story of a girl who grew up lost and lonely—then became a self-made internet rock star. Reading it will make you feel like you can take on the whole Empire yourself."
— Ernest Cline, author of Ready Player One

"Relentlessly funny and surprisingly inspirational to anyone who grew up a geek and continually doubts themselves to this day. That's a pretty wide audience, if I had to guess. . . . Day's fans will obviously like the memoir, but it has more than niche appeal. It's not meant to be a self-help book, but I found that's the effect it had on me all the same."
— Forbes.com

"Quirky, uplifting and full of stories about embracing your inner nerd. Day has proven herself to be as talented in front of the camera as she is behind it. It's evident that she's a brilliant businesswoman whose avatar has secured a residence in digital media past, present and future."
— Associated Press

"Charming and funny."
— Marie Claire

"Day writes charmingly. . . . [She] is delightfully good company and has an interesting story to tell."
— Kirkus Reviews

"A super (and superquirky) memoir."
— Booklist

"Day's writing is warm and charming. Fans of her work will gobble this up, but anyone who has ever despaired of finding their passions would benefit from a read as well."
— Library Journal

"An illuminating, frank look at the commercial realities, injustices and insecurities that everyone trying to earn a living online must confront. . . . Day's unflinching look at the traps she fell into as a 'success' are a welcome addition to the canon of 'how I made it' stories, and a reminder that we live our own blooper reels and experience other people's highlight reels. . . . It's a must-read."
— BoingBoing

"Whether you nerd out on video games, makeup, or musical theater, you'll find it an entertaining source of personal inspiration."
— Refinery29

"Throughout the entire book, Day offers up all kinds of amazing life advice that will truly impact others, especially young girls, women, those who don't feel accepted, and those who are struggling in life."
— Bustle

"Reading Felicia Day's memoir is like going on a road trip with an old friend you never knew you had. This is the perfect book to prove you aren't the only misfit in the world, and to remind you that that's a very good thing."
— Jenny Lawson, author of Let's Pretend This Never Happened

"Smart, brave, emotionally raw, and hysterically funny. This is one of the best books ever written about what it's like to be a human being on the Internet."
— Lev Grossman, author of The Magicians

"Everything Felicia creates seems to succeed. This book should be no different. It's a great read—far from 'horrible' and worth every 'Penny.' See what I did there? It's a play on . . . never mind."
— Neil Patrick Harris, author of Choose Your Own Autobiography and Day's costar in Dr. Horrible's Sing-Along Blog

"You're Never Weird on the Internet (Almost) is exactly like Felicia herself: intriguing, funny, vulnerable, and uniquely cool. If you've ever been awkward, ever doubted yourself, ever second-guessed who you are, this book is for you. Reading it is like having the quirkiest, most hilarious, most brilliant person you've ever met grab you by the shirtfront and say, 'HEY. IT'S OKAY TO BE YOU.'"
— Deanna Raybourn, Rita Award-winning author of The Dark Enquiry

"Smart, funny, endearing, nerdy, and maybe also a little bit brave—in other words, very much like its author."
— John Scalzi, Hugo Award-winning author of Redshirts

"Felicia Day gives us an achingly funny, honest, open look at being 'situationally famous,' (I love that phrase), plus the vital art of finding your creative joy, and weathering the storms that follow. It's a wonderful book. Buy it before I grab all the copies."
— Rachel Caine, author of The Morganville Vampires

"Math nerd defies physics! Felicia Day, who is woven from moonbeams, has written a book that seems lighter than air, but that ends up punching you firmly in the emotions. Felicia lays out a hilarious tale of how her unique upbringing, eclectic skill set, and killer work ethic led to The Guild, one of the pioneering works of online creativity. In the process, she pulls you inside her delicate skull, so that the final moving chapters aren't as much read as they are experienced. An excellent book."
— Jane Espenson, writer for Buffy the Vampire Slayer, Once Upon a Time, and Husbands

"You're Never Weird on the Internet is fun, hilarious, and impossible to put down. Reading it is like getting a mega-shot of courage -- to be exactly who you are and no one else, to pursue your dreams fearlessly, to embrace your weirdness and wield it like a superpower. If you want to live a life true to yourself and not what others expect of you, you won't find better inspiration than Felicia Day. If you're not one of Felicia's millions of fans yet -- you will be."
— Jane McGonigal, author of Superbetter and Reality is Broken

"I came for the delightful snark, I stayed for the disarming frankness and the hard-won insights about the Internet -- Felicia Day uses the Internet to distribute entertainment, but she understands that it's really there to be the nervous system of the twenty-first century."
— Cory Doctorow, co-editor of Boing Boing and author of Little Brother
Gallery Books, 9781476785660, 304pp.
Publication Date: April 19, 2016
About the Author
Felicia Day is a professional actress who has appeared in numerous television shows and films, including Supernatural, The Magicians, and Mystery Science Theatre 3000. However, Felicia is best known for her work in the web video world, behind and in front of the camera. She co-starred in Joss Whedon's Internet musical Dr. Horrible's Sing-Along Blog, which won an Emmy in 2009. She also created and starred in the seminal web series The Guild. In 2012, Felicia created a production company called Geek & Sundry that pioneered content on YouTube, Twitch and other platforms. It was sold to Legendary Entertainment in 2015. Since writing her New York Times bestselling memoir You're Never Weird on the Internet (Almost) in 2016, Felicia has continued to work on her own creative projects as a producer, writer, and actor. Most recently she is working as a producer with Freeform on Woman World, an animated TV show based on the award-winning graphic novel.