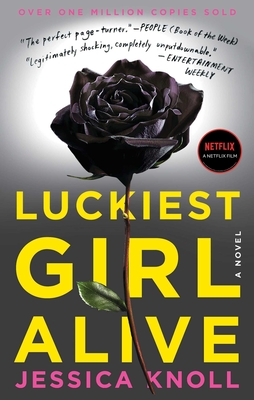 Luckiest Girl Alive (Paperback)
A Novel
Simon & Schuster, 9781476789644, 368pp.
Publication Date: April 5, 2016
Other Editions of This Title:
Digital Audiobook (5/11/2015)
CD-Audio (4/5/2016)
Library Binding, Large Print (10/1/2015)
Mass Market (4/24/2018)
CD-Audio (6/30/2015)
Hardcover (5/12/2015)
Prebound (4/5/2016)
* Individual store prices may vary.
May 2015 Indie Next List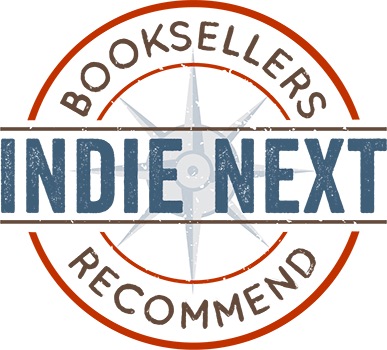 "Ani FaNelli has worked hard to become the girl who succeeded. She has the right job, the right clothes, the right address, and even Mr. Right. It doesn't matter that it only works on the surface; the appearance is what will protect you when the truth comes out. Knoll has created a distinctly fierce and driven main character whose past is defined by a particularly modern kind of tragedy. The details are slowly revealed as Ani maneuvers her way up through the lingering trauma of this devastating teenage experience. I was caught up in an exciting mixture of suspicion, pity, and admiration for Ani, as Knoll explores whether that which does not kill us might make us stronger, and if the scars can ever fade away."
— Kerry Spaulding (W), University Book Store, Mill Creek, WA
View the List
Description
* OVER ONE MILLION COPIES SOLD *

***AN INSTANT NEW YORK TIMES AND USA TODAY BESTSELLER***

Fans of Gone Girl and The Girl on the Train will thrill at "the perfect page-turner to start your summer" (People, Book of the Week): Luckiest Girl Alive—described by Reese Witherspoon as "one of those reads you just can't put down!"

"Loved Gone Girl? We promise [Luckiest Girl Alive is] just as addictive."
—Good Housekeeping

"Jessica Knoll introduces you to your new best frenemy, and you're going to love it. . . .Destined to become one of the summer's most gripping reads."
—Bustle.com

"With the cunning and verve of Gillian Flynn but an intensity all its own, Luckiest Girl Alive is a debut you won't want to miss."
—Megan Abbott, author of Dare Me and The Fever

"Luckiest Girl Alive is Gone Girl meets Cosmo meets Sex and the City. . . . Knoll hits it out of the park."
—Fort Worth Star-Telegram

HER PERFECT LIFE IS A PERFECT LIE.

As a teenager at the prestigious Bradley School, Ani FaNelli endured a shocking, public humiliation that left her desperate to reinvent herself. Now, with a glamorous job, expensive wardrobe, and handsome blue blood fiancé, she's this close to living the perfect life she's worked so hard to achieve.

But Ani has a secret.

There's something else buried in her past that still haunts her, something private and painful that threatens to bubble to the surface and destroy everything.

With a singular voice and twists you won't see coming, Luckiest Girl Alive explores the unbearable pressure that so many women feel to "have it all" and introduces a heroine whose sharp edges and cutthroat ambition have been protecting a scandalous truth, and a heart that's bigger than it first appears.

The question remains: will breaking her silence destroy all that she has worked for—or, will it at long last, set Ani free?
About the Author
Jessica Knoll is the New York Times bestselling author of Luckiest Girl Alive, which has been optioned for film by Lionsgate with Reese Witherspoon set to produce. She has been a senior editor at Cosmopolitan and the articles editor at Self. She grew up in the suburbs of Philadelphia and graduated from The Shipley School in Bryn Mawr, Pennsylvania, and from Hobart and William Smith Colleges in Geneva, New York. She lives in Los Angeles with her husband and her bulldog, Beatrice. The Favorite Sister is her second novel.
Praise For Luckiest Girl Alive: A Novel…
"[A] huge summer read . . . one of those great stories that you can't put down!"— Reese Witherspoon, InStyle

"The perfect page-turner to start your summer."—People (Book of the Week)

"Dark, twisty . . . razor-sharp writing . . . propulsive prose . . . [The] reveal is a real doozy—a legitimately shocking, completely unputdownable sequence that unfolds like a slow-motion horror film. It instantly elevates Luckiest Girl . . . and that momentum keeps going until its final pages."—EW


"Loved Gone Girl? We promise [Luckiest Girl Alive is] just as addictive."—Good Housekeeping

"A pulse-pounding, jaw-dropping novel about how tragedy twists and shapes lives."—InTouch (A-)

"A knockout debut novel . . . completely enthralling . . . devilishly dark and fun."—Publishers Weekly

"[Ani FaNelli is] a cross between Sex and the City's Carrie Bradshaw and Gone Girl's Amy Dunne. . . . Knoll's debut truly delivers and will keep readers engaged until the end."—Library Journal

"This is going to be the book you insist all your friends read this summer. . . . [A] clever, cunning satire on the female condition in the 21st century."—Milwaukee Journal-Sentinel

"When Ani FaNelli wants something, she gets it: the job, the body, the man. What starts as a Mean Girls-seeming story line transforms into something so dark, so plot-twistingly intense that…well, actually, no spoilers here." —Marie Claire

"Your next book."—People StyleWatch

"The perfect kind of summer read: Nail-bitingly addictive, equal parts funny and twisted, and full of 'I never saw THAT coming' moments."
—Glamour

"Luckiest Girl Alive is crime fiction at its best, proving the genre's deep connections to society's fears, ambitions, and ability to question the status quo. . . . Jessica Knoll is a writer to keep an eye on, especially after being compared to Gillian Flynn by Megan Abbott. . . . However, I have found enough personality in Knoll's debut novel to let her stand on her own, rather than label her 'the next Gillian Flynn.' Knoll's version of the feminist crime novel is more steeped in pop culture than Flynn's, and Ani's psyche has nothing to envy of Amy's: they are both troubled, and they both put up outstanding gender and class performances. But while Amy is more private and emotional, Ani relies on modern fashion references that will thrill even Vogue, Cosmo, and Glamour readers. . . . . Luckiest Girl Alive is the ultimate critical companion to millennial femininity."—Los Angeles Review of Books

"[Readers] probably won't leave Luckiest Girl Alive wishing they had a friend just like TifAni, but . . . if they liked Gone Girl, they'll be thrilled to see another woman who's allowed to be smart and mean, vulnerable and detestable." —Time.com

"Knoll introduces you to your new best frenemy, and you're going to love it. . . . Destined to become one of the summer's most gripping reads."—Bustle.com

"Dark, clever and wildly addictive."—SELF Magazine

"With the cunning and verve of Gillian Flynn but with a febrile intensity all its own, Jessica Knoll's Luckiest Girl Alive is a debut you won't want to miss. Sly, darkly funny and chilling-to-the bone, it gets under your skin and stays there." — Megan Abbott, author of Dare Me and The Fever

"The most compelling debut novel I've read in years! Luckiest Girl Alive is intriguing, surprising, and even shockingly funny at times. And Ani FaNelli is a complex, heartbreaking, and unforgettable heroine." —John Searles, author of Help for the Haunted

"At turns funny, shocking, violent and heart-rending, Luckiest Girl Alive hooks its reader and doesn't let go. Jessica Knoll's twisted, twisting debut beautifully explores reinvention, retribution and redemption—and all the rawness in between." —Miranda Beverly-Whittemore, New York Times bestselling author of Bittersweet

"Fresh, funny, biting and shocking—Luckiest Girl Alive kept me riveted from cover to cover. I absolutely loved it." —Lauren Weisberger, New York Times bestselling author of The Devil Wears Prada

"Luckiest Girl Alive is a wickedly well-plotted page-turner that lifts back the veil of Ani FaNelli's glamour and privilege to tread amongst the sharp emotional thorns lying beneath. Knoll's novel dazzles with humor, cultural insight, and thematic heft." —Alissa Nutting, author of Tampa

"Compelling."—Booklist

One of "18 Brilliant Books You Won't Want To Miss This Summer"—The Huffington Post

"Luckiest Girl Alive is Gone Girl meets Cosmo meets Sex and the City. . . . Knoll hits it out of the park."—Fort Worth Star-Telegram

"Readers guessing what the 'dark underbelly' of this story is can guess again. It is just the beginning, a trap set by the author [who] scatters the clues so obscurely and randomly that peeking at the ending is just a waste of time. . . . No shortcuts here. . . . Knoll's knack for social nuances on both sides of the socioeconomic tracks deserves mention for the high praise it already is receiving in the book world."—Buffalo News
Book Videos