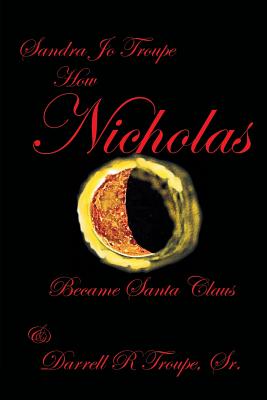 How Nicholas Became Santa Claus (Paperback)
Authorhouse, 9781477204757, 394pp.
Publication Date: June 13, 2012
Description
Under the rule of King Richard Dobromil, evil forces dedicated to the destruction of the Kingdom's remarkable peace remain banished beyond the Borderlands. The combined Kingdoms of Illuminae, and Waters enjoy a generation of unprecedented peace. When the King dies two of his three sons pledge a greater peace while the third, out of envy and corruption, pledges to use the forbidden magic of the Firestone ring to destroy the other two. Marked for death before his birth, only a farm boy stands between the Prince and his evil plans to usurp the crown. Surviving to age eighteen, the farm boy Nicholas thinks his life ordinary until he discovers he is born to fulfill a destiny spanning far beyond his natural life. Along the journey to his destiny, he becomes aware of the power of the magical Orphic Forest, and his special relationship with it, and its Oddling creatures. Encouraged by the older brother of Father Time, King Stanislaus, and guided by Wizard Zorna, and helped by Trolls, Sprites, Floral gnomes, Elves, Dragons, and Dwarfs, he becomes champion of both Human and Oddling creatures in his daring fight to restore balance to his suffering world.
Advertisement