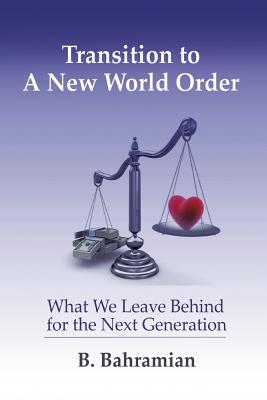 Transition to a New World Order (Paperback)
What We Leave Behind for the Next Generation
Authorhouse, 9781477229026, 308pp.
Publication Date: July 10, 2012
Other Editions of This Title:
Paperback (7/10/2018)
Hardcover (7/10/2012)
* Individual store prices may vary.
Description
"Transition to a New World Order" is addressing current political and economic affairs facing the United States and advancing nations, seeking prosperity and developments - in respect to job creation, productivity, and curbing social unrests and upheavals. For any nation to benefit from development programs, it needs an integrated and multi-disciplinary system to address social, political and global economic issues. The role of Technology Transfer, as the prime element of business development is demonstrated. In this regard, the role of Technology+Education+Democracy = Development, which leads to job creation is discussed. Also, democratic values of any society to safeguard "Democratic Capitalism" is investigated. It is essential to have people's participation in any successful development program to appreciate the value of any effort or the magnitude of the undertakings. In other words, a democratic form of government and political infrastructure to endure a trustworthy financial system, with a strong independent judicial system, and a long-term educational system to safeguard the process is shown to be essential. A major element in a successful technology transfer program is its delivery system. The quality of services in the U.S. have deteriorated as a result of outsourcing of many vital services in the society. Success of business enterprises, companies or any institute can be measured in terms of client satisfaction. Lastly, the roots of social unrests, leading to political turmoil are investigated, with essential measures to curb terrorism and creating job opportunities towards further prosperity for nations.