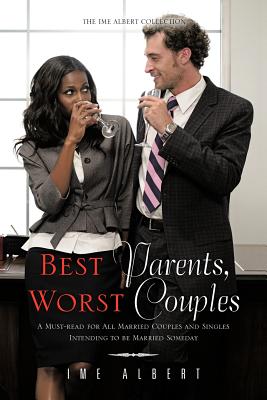 Best Parents, Worst Couples (Paperback)
A Must-Read for All Married Couples and Singles Intending to Be Married Someday
Authorhouse UK, 9781477238851, 278pp.
Publication Date: December 21, 2012
* Individual store prices may vary.
Description
Best Parents, Worst Couples is a story of real people; it is about burning marital issues. It is about the journey of life in the institution called marriage. It reveals the many troubles and pitfalls of marriage. The book contains true confessions of a man who has been married for over twenty years and with three children. He suffered the ignorance of sin - of fornication, adultery, and lies. This book will help you to learn from the foolishness of this man and will enable you to gain understanding from his wisdom. His experiences will certainly equip you to build a stronger and a more rewarding marriage relationship with your spouse. It is a must-read for all married couples and singles intending to be married someday. Read about defined principles of marriage. It's the Lord's doing, and it's marvelous in our sight. It is tested and trusted.