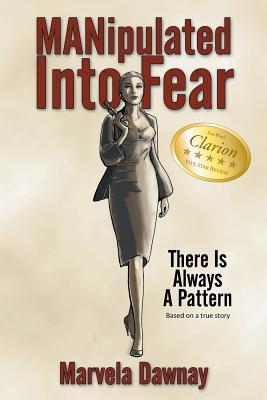 Manipulated Into Fear
There Is Always a Pattern
Paperback

* Individual store prices may vary.
Other Editions of This Title:
Hardcover (12/20/2012)
Description
MANipulated Into Fear is based on a true story about a man I went to high school with and years later married and divorced three times within thirteen years. His name was Rolf. During this time, I was living the dark side of life but others perceived me as living a happy and perfect life. Back in our high school days Rolf grew up as a farmer and drank beer with his buddies. After high school he began to run with the wrong crowd and changed dramatically. I knew he liked to drink a lot of beer and liquor and had used drugs in the past, but I was not aware of his addictive personality and the severity of his addictions. At the beginning of our relationship each time he portrayed himself as the man I had thought he was years before. Within a period of time he began to manipulate me into fear and take control of my life to benefit himself. All three times in the beginning of my relationship with Rolf he was dedicated to Christ, was family-oriented, charming, kind, respectful, and loving, complimented me all the time, apologized for his actions, and knew how to make me feel sorry for him. Shortly after I would marry him he would begin to manipulate and con me into doing things I did not want to do. Rolf would call me uncountable times during the day and want to know my whereabouts. He then insisted on being with me except for when I was at work. This took my time away from friends and family, and that is when the mental abuse began. He stopped complimenting me and began calling me names making me feel worthless, and told me that nobody liked me. When I would accuse him of wrongdoings he would become outraged, screaming at me and using profanity. After he gained control of me, the physical abuse began. Later, I learned that I had repeatedly been involved with a psychopath and that there is always a pattern. Get out of the relationship and don't go back The person will never change.
Authorhouse, 9781477298848, 300pp.
Publication Date: December 20, 2012