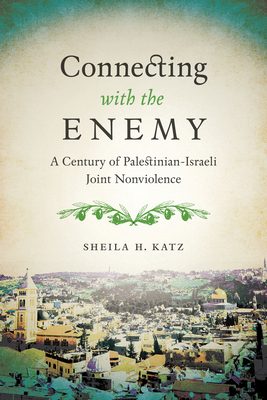 Connecting with the Enemy
A Century of Palestinian-Israeli Joint Nonviolence
Paperback

* Individual store prices may vary.
Other Editions of This Title:
Hardcover (11/8/2016)
Description
Thousands of ordinary people in Israel and Palestine have engaged in a dazzling array of daring and visionary joint nonviolent initiatives for more than a century. They have endured despite condemnation by their own societies, repetitive failures of diplomacy, harsh inequalities, and endemic cycles of violence. Connecting with the Enemy presents the first comprehensive history of unprecedented grassroots efforts to forge nonviolent alternatives to the lethal collision of the two national movements. Bringing to light the work of over five hundred groups, Sheila H. Katz describes how Arabs and Jews, children and elders, artists and activists, educators and students, garage mechanics and physicists, and lawyers and prisoners have spoken truth to power, protected the environment, demonstrated peacefully, mourned together, stood in resistance and solidarity, and advocated for justice and security. She also critiques and assesses the significance of their work and explores why these good-will efforts have not yet managed to end the conflict or occupation. This previously untold story of Palestinian-Israeli joint nonviolence will challenge the mainstream narratives of terror and despair, monsters and heroes, that help to perpetuate the conflict. It will also inspire and encourage anyone grappling with social change, peace and war, oppression and inequality, and grassroots activism anywhere in the world.
University of Texas Press, 9781477310625, 307pp.
Publication Date: November 8, 2016
About the Author
SHEILA H. KATZBoston, MassachusettsKatz is a professor of Middle East history in the multidisciplinary Liberal Arts Department at Berklee College of Music. She is the author of Women and Gender in Early Jewish and Palestinian Nationalism.