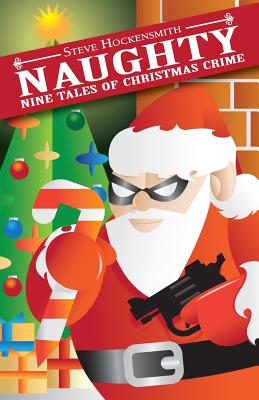 Naughty (Paperback)
Nine Tales of Christmas Crime
Createspace Independent Publishing Platform, 9781477421857, 212pp.
Publication Date: May 12, 2012
* Individual store prices may vary.
Description
"It's the most wonderful time of the year," the old song tells us. But that doesn't mean the people celebrating it are always so nice. Criminals get the Christmas spirit, too In this collection of hilarious short stories, you'll see what the thieves, killers, psychos and scumbags are up to come the holidays...and it's not caroling door to door. Well, not unless they're casing the neighborhood for a break-in, as a rag-tag gang does in the title story. You'll also meet a mall elf menaced by a very, very bad Santa (in "I Killed Santa Claus"), a London police inspector hunting for the man who murdered Ebenezer Scrooge (in "Humbug"), a trucker out to save his shipment of Cabbage Patch Dolls from bumbling hijackers (in "Special Delivery") and many more characters you'll never forget. Originally published in Ellery Queen's Mystery Magazine and Alfred Hitchcock's Mystery Magazine, these nine tales from award-winning short story master Steve Hockensmith (Holmes on the Range, Dreadfully Ever After) are sure to have you ho-ho-hoing from the first page to the last.
About the Author
Steve Hockensmith is the author of the New York Times bestseller Pride and Prejudice and Zombies: Dawn of the Dreadfuls. He is also the author of several non-New York Times bestsellers, including the Nero Award finalist The Crack in the Lens, the Edgar, Shamus, Dilys and Anthony Award finalist Holmes on the Range, the Audie Award finalist Dreadfully Ever After and the not-nominated-for-anything-but still-quite-entertaining Dear Mr. Holmes and Blarney: 12 Tales of Lies, Crime & Mystery. You can learn more about him, his books and his ego at www.stevehockensmith.com.