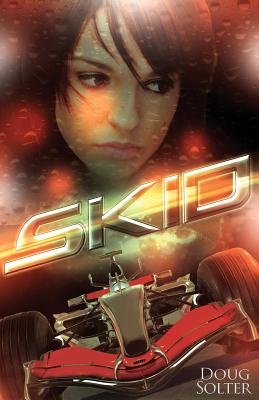 Skid (Paperback)
Createspace Independent Publishing Platform, 9781477432655, 270pp.
Publication Date: May 20, 2012
Description
Samantha drove the car that killed her dad. Now racked with guilt, the 17-year-old girl racer dedicates her life to becoming what her dad always planned her to be...a racing champion. Samantha sneaks into a private testing session and impresses the eccentric owner of a Formula One racing team who takes a chance on the crazy-talented teen girl. Manny doesn't like to create waves. His uncle owns the racing team, but the crew teases the boy like one of their own. Even the team manager orders him around like some intern. But that's okay. Manny loves racing and dreams of designing his own race cars, even if he can't ride in one due to his motion sickness. But Samantha came into his life. That girl who can make a 720 horsepower race car dance on the track. That girl who's not afraid to tell the boss to go kick himself. That girl who fights for a place on the team and never quits. She's amazing. But Ferrari legend Emilio Ronaldo isn't impressed with Wolert Porsche's new "experiment" in racing. Emilio is a 7-time world champion. The best of the best. A driver with no equal. Emilio will not let some smart-ass girl keep him from taking what's always been his. To beat the best of the best, Samantha must take on the rain-slick curves of Spa. A track nestled in the lush Belgian forest of the Ardennes. A track with a top speed of over 200 miles per hour. A track notorious for killing race car drivers. Winning will make Samantha a legend. Losing will prove to the world that girls don't belong in race cars.
About the Author
Growing up in Oklahoma, Doug began writing screenplays in 1998 and became a 2001 semi-finalist in the Academy of Motion Pictures Arts and Sciences' Nicholl Fellowships in Screenwriting. His script FATHER FIGURE was one of 129 scripts left from 5,489 entries. He made the switch to writing young adult novels in 2008. His first novel SKID was honored as a young adult semi-finalist in the 2013 Best Kindle Book Awards. In 2014 MY GIRLFRIEND BITES was honored in the same category. He is also a member of the Society of Children's Book Writers and Illustrators. Doug respects cats, love the mountains, and one time walked the streets of Barcelona with a smile on his face.
Advertisement