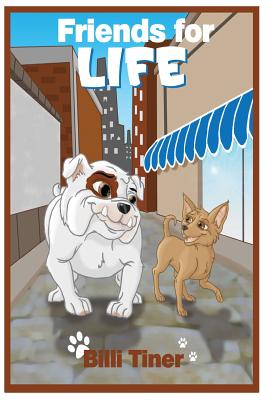 Friends for Life (Paperback)
Createspace Independent Publishing Platform, 9781477435717, 162pp.
Publication Date: May 12, 2012
Description
Bo and Rico are two puppies who meet at a pet store. The puppies are dognapped from the pet store by two goons. Realizing they are in danger, Bo and Rico must work together to escape the dognappers. After their escape, Bo and Rico find themselves scared and alone on the mean city streets. They are rescued by a streetwise stray named Tank. Tank takes the puppies under his wing and teaches them how to survive on the streets. Bo and Rico embark on several adventures including avoiding the local Animal Control officer, Jimmy; several run-ins with a pack of dogs led by a stray named Mongrel; and rescuing a beautiful lost Poodle named Pearl. Through it all, Bo and Rico form an incredible friendship that will last a lifetime.
About the Author
Dr. Billi Tiner lives with her husband and two children in Missouri. Dr. Tiner loves animals and has three dogs and three cats of her own. She uses her experiences as a veterinarian as inspiration for her books. Dr. Tiner is a sports enthusiast and avid reader. She also enjoys spending time outdoors gardening and hiking. Friends for Life is Dr. Tiner's third book. She is also the author of Welcome Home and Heart of a Hero. For more information about Dr. Tiner and her books visit www.tinerbooks.com. You can also follow Dr. Tiner on Twitter and Facebook.
Advertisement