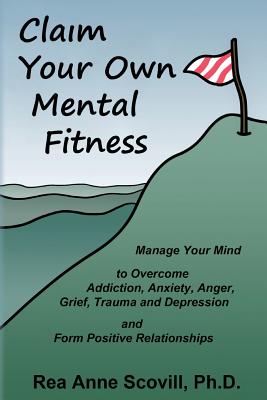 Claim Your Own Mental Fitness: Manage Your Mind to Overcome Addiction, Anxiety, Anger, Grief, Trauma & Depression and Form Positive Relationships (Paperback)
Manage Your Mind to Overcome Addiction, Anxiety, Anger, Grief, Trauma & Depression and Form Positive Relationships
Createspace Independent Publishing Platform, 9781477507377, 368pp.
Publication Date: March 29, 2013
About the Author
Dr. Rea Anne Scovill is a psychologist who has provided therapy for over forty years to families, individual adults, adolescents and children. She's consulted with schools, adolescent group homes, business and community groups. After retiring this year to Netarts, OR with her husband, John Nordling and her dappled doxie Dixie, she plans to walk on the beach with family and friends, craft pebble mosqaics, write poetry and spread the word about mental fitness.
Advertisement