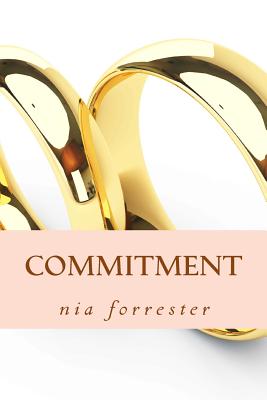 Commitment (Paperback)
Createspace Independent Publishing Platform, 9781477527108, 508pp.
Publication Date: June 27, 2012
* Individual store prices may vary.
Description
It was obvious to everyone but them they were all wrong for each other. Riley is a free-spirited boho writer and Shawn is a magnetic and charismatic rapper, riding the highest crest of his career. She doesn't understand his world and he sure as hell doesn't understand hers. And what's worse, while he's never committed to any woman before, she's committed to someone else. Still, they can't stay away from each other. Along with frequent clashes of their equally strong wills, Shawn and Riley will have to face down opposition from friends, family and one extremely motivated groupie, if they want to forge a commitment that will last the test of time.
About the Author
Nia Forrester lives and writes in Washington DC where, by day, she works on public policy and by night, she crafts woman-centered fiction that examines the complexities of life, love and the human condition.