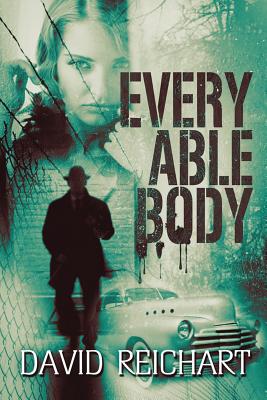 Every Able Body (Paperback)
Createspace Independent Publishing Platform, 9781477545652, 210pp.
Publication Date: June 27, 2012
* Individual store prices may vary.
Description
It's 1943, and Mobile, Alabama, is a wartime boomtown filled with bedlam and intrigue. The Old South coastal city is under siege by thousands who have left the backwoods and overworked cotton fields to seek their fortune in the city's new Army air field and its bustling shipyards. Shantytowns and tent cities are erected to shelter those who aren't crammed into every available room and boarding house. Schools work in shifts but can't meet the demand; garbage and sewage problems trigger rumors of typhoid, and out on the streets, young women are disappearing. In the absence of success by the city's undermanned and overworked police force to get leads on a white slavery ring, the fate of the missing women depends on the efforts of three people with different motives: private investigator Frank Lundy, a football legend who's 4-F and sensitive about it; police reporter Valerie Gilbreath, a former debutante and Mardi Gras queen just beginning her newspaper career; and Alfred Page, an AWOL black soldier targeted for murder by manic swamp dweller, Claude Gagnon. Mobile's growing assortment of thieves, thugs, prostitutes and pimps are solid citizens compared to Gagnon (called "A genuinely creepy villain" by Publishers Weekly), who comes to town looking for Page and supports himself by doing dirty work for a white slavery ring operating out of a waterfront bar. One thing they all agree on is that Sally McGinn never should have gone down to the neon district on a school night.