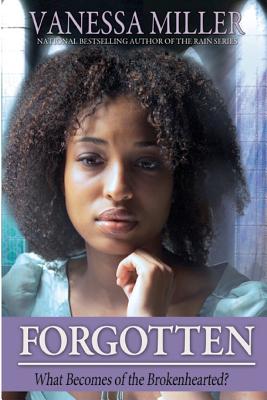 Forgotten (Forsaken) (Paperback)
Createspace Independent Publishing Platform, 9781477550175, 192pp.
Publication Date: May 26, 2012
Other Editions of This Title:
Paperback (6/1/2010)
* Individual store prices may vary.
Description
After having an affair with a married preacher and then having a child by an unemployed ex-boyfriend, Margie Milner is tired of playing with God's good graces and wants to live right. So when she meets the charismatic and very gorgeous, Pastor Lamont Stevens, Margie isn't sure if he is her God ordained destiny or if the devil is trying to tempt her to return to her old ways, but she is determined to find out. Pastor Lamont Stevens of Overcomers Ministries has a church full of wounded quitters and sanctified sinners. It seems his congregation has forgotten that they were called to live holy. At this point, he needs to change the name of his church or find away to help his members live up to the expectations that God has for their lives. When Lamont meets Margie, his mentor, Pastor JT Thomas warns him to stay away from her, but Lamont recognizes God's intervention when his sees it. Lamont believes that Margie is in his life to help him fulfill his destiny... As his destiny is revealed, Lamont becomes more determined than ever to bring back to God's people's remembrance the things they have forgotten.
About the Author
Vanessa Miller is a best-selling author, playwright, and motivational speaker. She started writing as a child, spending countless hours either reading or writing poetry, short stories, stage plays and novels. Vanessa's creative endeavors took on new meaning in1994 when she became a Christian. Since then, her writing has been centered on themes of redemption, often focusing on characters facing multi-dimensional struggles. Miller graduated from Capital University with a degree in Organizational Communication. She is an ordained minister in her church, explaining, "God has called me to minister to readers and to help them rediscover their place with the Lord." She is currently working on a trilogy for Kimani Romance. The first book, Her Good Thing, releases in September 2012. She is also working on a historical set in the Gospel Era for Abingdon Press. First book in Gospel Series, How Sweet the Sound releases in 2013.