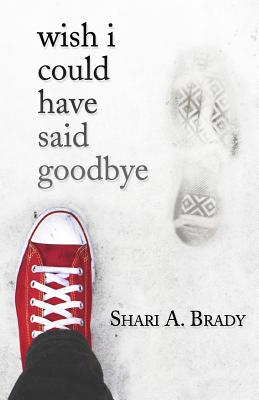 Wish I Could Have Said Goodbye
Paperback

* Individual store prices may vary.
Description
Before my older sister Francesca died, I worked at the bakery and wrote songs, but now I write lists. Lists like ten reasons why it's my fault Francesca's dead, or five reasons why I should try and win Howie back, or one reason why I need to stop lying to everyone, including myself. Wish I Could Have Said Goodbye is an extraordinary novel about one family's struggle to make sense of their world after losing a family member to addiction. Through sixteen-year-old Carmella's eyes, we witness the courage and strength it takes to overcome the consequences of grief, guilt and co-dependency. With conviction and determination, Carmella shows us what can happen when we're open to love, feel the pain of our loss, and find the courage to accept the truth of our lives.
Createspace Independent Publishing Platform, 9781477561218, 252pp.
Publication Date: June 11, 2012
About the Author
Shari A. Brady is a native Chicagoan and previously had so many careers she's lost count. A graduate of Loyola University's Business School and University of Chicago's Creative Writing program, she's finally a full-time writer, a dream she's carried with her since she was twelve. She lives in suburban Chicago with her awesome husband, two of the best kids ever, and their shelter dog, Betty Queen Elizabeth. This is her first novel and her last career.