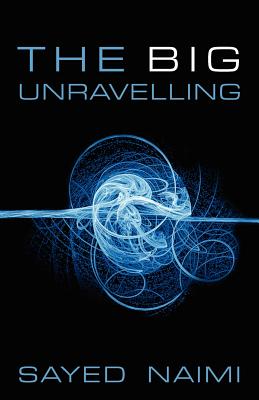 The Big Unraveling (Paperback)
Createspace Independent Publishing Platform, 9781477563564, 168pp.
Publication Date: December 3, 2012
About the Author
I was born in Tehran, Iran, and grew up with four siblings, the son of a military father and a homemaker mother. I left Iran and attended the University of Utah in the fall of 1976 for college education and remained in US when the Islamic Revolution of 1979 changed the government and society of Iran. After the revolution, my brothers immigrated to Canada, my sisters and parents stayed in Iran, and my uncle and cousins immigrated to Austria. All of a sudden, my world had changed from a small community to an international family. I graduated with a Master degree in engineering and began work in high-tech companies, but I never stopped searching to discover who I am and what purpose I brought to this world. I grew up in a semi-practicing Muslim family, but I wanted to learn more, so I studied different religions and continue to do so to this day. I find religion and spirituality and their impact on our individual lives and our world to be fascinating and worthy of a deeper look. I love poetry, especially the poems of Rumi. I've written poetry for as long as I can remember; I find poems to be a great voice for the soul. In my search to discover greater meaning in my life and reshape my world, I have done many things that have juxtaposed my logical engineering side with my spiritual journey. I have been fortunate to be able to continue my work inside the high-tech world, as I don't find going to a cave in a mountain to be helpful for me. I spent several years training as a shaman, and at the same time, I trained in martial arts and Reiki-all while continuing my education in the technical world. I have made many mistakes, and I have lived through many stories that led to a failed marriage and several other unexpected or unacceptable conclusions. I have tried to use every event and every story to reshape and rebuild myself as I grow. I am now happily married, and I feel much more peace inside than ever before-and those around me also see a better me. I did not start out life as aware as I am today, and I have no intention of quitting my spiritual explorations now, I have so much more to learn. I believe my gift to this world is healing and I have trained in different disciplines to be able to provide this healing in any setting. The mystery continues to intrigue me, and every day brings a great opportunity for learning.
Advertisement