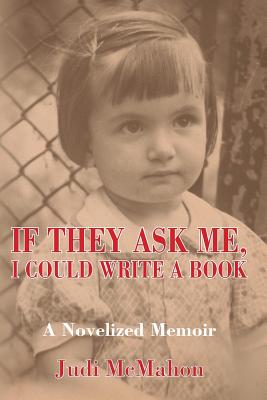 If They Ask Me, I Could Write a Book (Paperback)
Createspace Independent Publishing Platform, 9781477568842, 476pp.
Publication Date: August 2, 2012
About the Author
Judi McMahon, who now lives in Tucson, Arizona, is a native New Yorker who moved to Tucson in August of 2001. In New York she had a stellar career as a newspaper columnist, magazine writer and editor and author of many how-to books. Her agent was Connie Clausen. Among her credits is an article in New York Magazine on advertising in the personals, for which she also did a television tour, and a 15 year track record of writing on restaurants in New York City as "The Epicurean Explorer." She also specialized in writing on health and beauty and eventually developed her own line of holistic skin care products. Judi now writes mostly fiction (though If They Asked Me I Could Write A Book is based on her own real experiences growing up in New York). She has also just completed another novel out on Amazon.com called Looking for Love in All the Wrong and Right Places. It's a fun read! To learn more about her, visit her website, RebornAngel.com. You can go to the About Judi link where you'll see more of her credits and photos of herself and her daughter, Valentina, who she adopted from an orphanage in Russia more than 17 years ago.
Advertisement