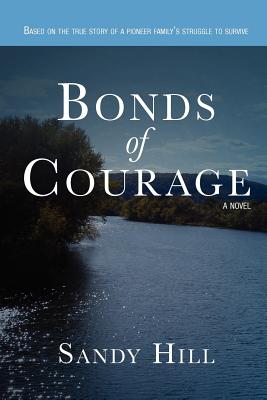 Bonds of Courage (Paperback)
Based on the True Story of a Pioneer Family's Struggle to Survive.
Createspace Independent Publishing Platform, 9781477581834, 228pp.
Publication Date: August 17, 2012
* Individual store prices may vary.
Description
On a sunny morning on the Pennsylvania frontier in 1778, a mother sits down to breakfast with her children. Within an hour, the family is torn asunder. While her husband rides for help, Indians seize her and their sons. Only her teenage daughter escapes. Alone in the world, young Jane struggles to make her way, while her father searches frantically for her. Soon even greater tragedy erupts. Set against the turmoil of our country's founding, this is a novel about relationships and the struggle of a divided family to reunite against great odds. Book club discussion questions included.
About the Author
Sandy Hill, a former newspaper editor, lives in North Carolina with her husband, also a writer. "Bonds of Courage" is based on the true story of her ancestors, the Stropes. Indians held some of them captive for years during the American Revolution. In her spare time, she enjoys walking, studying Spanish, lifting weights and tutoring in English as a second language. Her previous historical novel, "Tangled Threads," praised by book clubs, explores the complicated relationships and secrets of an 1890s NC cotton mill village. Visit www.tangledthreadsbook.com for details.