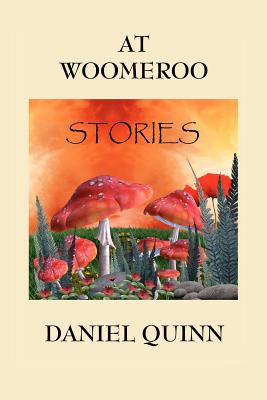 At Woomeroo (Paperback)
Createspace Independent Publishing Platform, 9781477599976, 150pp.
Publication Date: June 28, 2012
About the Author
I grew up in Omaha, Nebraska, and studied at St. Louis University, the University of Vienna, and Loyola University of Chicago. I worked in publishing for twenty years before beginning work on the book for which I'm best known, Ishmael. This book was chosen from among more than 2000 international entrants to win the half-million dollar 1991 Turner Tomorrow competition for a novel offering "creative and positive solutions to global problems." The novel has subsequently sold more than a million copies in English, is available in some thirty languages, and has been used in high schools and colleges worldwide in courses as varied as philosophy, geography, ecology, archaeology, history, biology, zoology, anthropology, political science, economics, and sociology. Subsequent works include Providence, The Story of B, My Ishmael: A Sequel, Beyond Civilization (1999), After Dachau (2000), and The Holy (2002). I can be found on Facebook, and my Web site, ishmael.org, is enormous, offering news and announcements from readers, suggested readings, speeches and essays available nowhere else, detailed answers to more than 500 questions readers have asked me over the years, and a Guestbook with thousands of entries. I and his wife, Rennie, have lived in Chicago, Santa Fe and Madrid, New Mexico, and Austin, Texas. We currently reside in Houston.
Advertisement