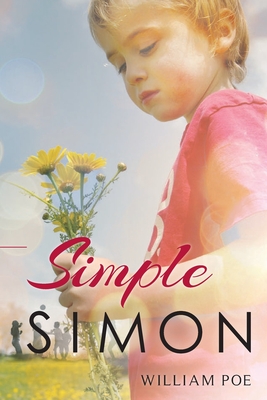 Simple Simon (Paperback)
Createspace Independent Publishing Platform, 9781477624999, 462pp.
Publication Date: September 9, 2013
* Individual store prices may vary.
Description
The winner of the 2016 IR Discovery Awards in LGBT fiction, Simple Simon is the story of Simon Powell, a young gay man struggling with his identity as he recovers from drug abuse. Simon Says (ISBN-13:978-0-615-55957-5), begins the story of Simon Powell, an artistic young man struggling with his sexual identity against conservative mores in the fictional hamlet of Sibley, Arkansas. As a young adult, Simon finds solace in Sun Myung Moon's Unification Church. After leaving the group, despite finding success as a film distributor, Simon turns to drugs and alcohol while seeking love on the darker avenues of Hollywood, a lifestyle that ends with Simon entering rehab. Simple Simon (ISBN-13: 978-1-4776-2499-9) takes readers on Simon's journey of self-discovery as his counselor encourages him to explore his past through writing. Simon's fate, both emotional and physical, remains in question. The story continues in the soon to be published, Simon's Mansion. Simon returns to school and pursues his dream of becoming an artist, but his past dealings pornographers and Spanish mafia threaten the life of his lover.
About the Author
A writer and visual artist, William Poe, earned his bachelor's from the University of Arkansas at Little Rock before earning his master's from the University of Nebraska. At 18, he joined the Reverend Sun Myung Moon's Unification Church and remained there for most of the next decade. His novels, "Simon Says" and "Simple Simon," draw upon his experiences growing up in Arkansas, his involvement in a controversial church and his struggle to overcome addiction while carving out an identity for himself as a gay man.