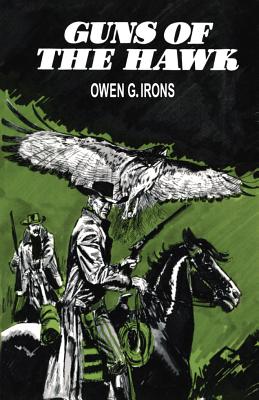 Guns of the Hawk
Paperback

* Individual store prices may vary.
Description
John Baldwin Hawkins was a quiet, softspoken gentleman from Maryland when his father, Lucius, came to take him home to the Arizona Territory. Home
John hated and feared the land when he saw it. Sun parched, arid, hostile land, it mocked at John's softness. His half-brother, Clay, sneering at John, did not want to share what he considered his birthright with him. To Clay, John was a trespasser, an interloper in his territory.
One night shortly after they had arrived in Arizona they were suddenly ambushed. Lucius was murdered, and John was separated from Clay and Bull Travers, Lucius's long-time friend and partner.
After narrowly escaping death at the hands of an Apache brave, John finds himself alone and defenseless in as hostile a land as God created. Wounded, John must fend for himself, until he meets an Indian who is willing to befriend him.
Events move quickly for John Hawkins as he is caught up in the lives and troubles of the Indians, in the curse of hidden Spanish treasure, and with slavers who prey on the Indians.
Captured and sold into slavery himself, John devises a plan--one through which he wins the trust and respect of the Navajos and Apaches and the fear of the predatory white men, becoming the legendary Johnny Hawk.
Amazon Publishing, 9781477838358, 192pp.
Publication Date: September 10, 2013
or
Not Currently Available for Direct Purchase