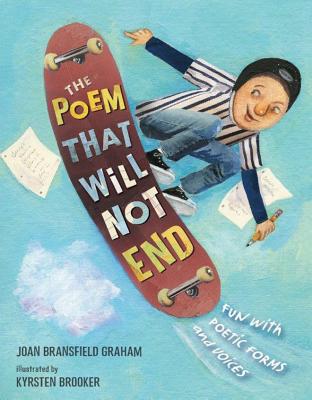 The Poem That Will Not End (Hardcover)
Fun with Poetic Forms and Voices
Two Lions, 9781477847152, 32pp.
Publication Date: January 28, 2014
Description
Ryan OBrian is riding a wave of inspiration with no shoreline in sighthe cant STOP writing poetry. In the cafeteria with french fries. In the bathroom with toothpaste. Even on the soccer field with mud Has he reached an artistic crescendo with a sonnet on the staircase and a villanelle on the shower curtain? What next? In this innovative, inspiring picture book, youll find a laugh-out-loud story poem full of hilarious antics, and, if you look carefully, youll discover Ryans own poems within the inventive illustrations. As a bonus, Ryans helpful guide to fifteen poetic forms and five voices invites you to challenge your own.
Advertisement