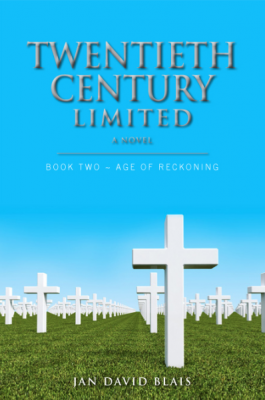 Twentieth Century Limited: Book Two - Age of Reckoning (Paperback)
Book Two - Age of Reckoning
Createspace, 9781478104070, 590pp.
Publication Date: October 11, 2012
About the Author
Jan David Blais is a writer, attorney and aviation consultant. The airline story, FLIGHT PATH, was his first novel. His second novel, TWENTIETH CENTURY LIMITED, is in two Books: BOOK ONE - AGE OF HEROES and BOOK TWO - AGE OF RECKONING.
Advertisement