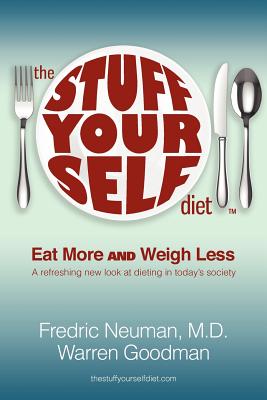 The Stuff Yourself Diet (Paperback)
Createspace, 9781478119289, 106pp.
Publication Date: December 29, 2012
About the Author
Fredric Neuman, M.D. is the Director of the Anxiety and Phobia Center of White Plains Hospital. He has designed weight-loss programs and has successfully guided numerous patients to their proper weight. Permanently. He is the author of numerous books, including novels which have been acclaimed internationally. His non-fiction books include, "Fighting Fear: An 8 week guide to treating your own phobias," "Caring: a guide to supportive psychotherapy" and "Worried Sick?" a program of treatment for people who worry too much about their health. Warren Goodman has been a food critic and consultant, a biologist, a writer, and an attorney. He is responsible for the recipes and food commentary in "The Stuff Yourself Diet."
Advertisement