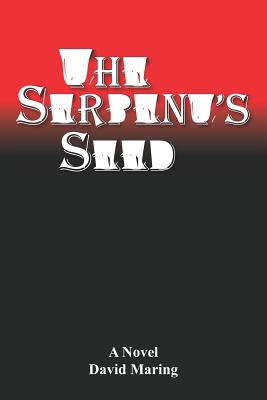 The Serpent's Seed (Paperback)
Createspace Independent Publishing Platform, 9781478138730, 350pp.
Publication Date: August 20, 2012
* Individual store prices may vary.
Description
The world is moving toward a clash between the forces of good and evil. An Archaeologist, Bill Weston, pursuing leads that will verify the accuracy of Genesis' account of man's origin, is drawn into a whirlpool of murder and international intrigue. Weston and his assistant, Rachael, discover a map in an ancient library that reveals the location of Enoch. This was the first city built by Cain in the Land of Nod. The site is near a secret nuclear facility in Iran. Weston obtains financial assistance from Henley, a dealer in antiquities. He is unaware that Henley is a member of The Society. This organization is composed of the descendants of Cain, whose birth was the result of a sexual union between Eve and the Devil. The Society has a hierarchy that ranges from the Drones, a species that has all the attributes of man except a soul, to the Cai'sh, the direct descendants of Cain. The Society forms an alliance with Islamic terrorists. Unlike other, The Society looks forward to Armageddon. Their bible, The Sacred Book, discloses events that must occur before the devil can return to earth. A trail of murder follows Weston and Rachael as assassins try to destroy evidence that might lead the world to discover the existence of The Society. A New York detective's investigation into the murders leads him to the Middle East where he discovers that there is more fact then myth to ancient stories. When the Pentagon discovers that Weston is going to Iran, they recruit him for espionage. The objective is the destruction of a nuclear facility. The attack on the facility brings down the wrath of the United Nations. Criminal charges are filed in the World Court at the Hague against the American President.
About the Author
David Maring is a retired circuit judge who has combined his legal experience with his military experience in the Marine Corp and his biblical knowledge to create stories of intrigue. His novels have won recognition in literary competition. The Serpent's Seed is the first book in a trilogy. Visit his website at www.dmaring.com for more information on his writings.