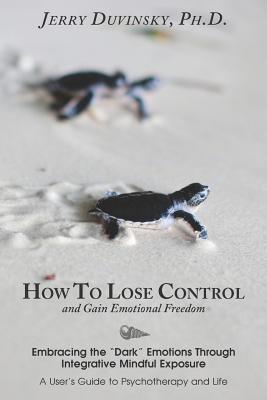 How to Lose Control and Gain Emotional Freedom: Embracing the "Dark" Emotions Through Integrative Mindful Exposure (Paperback)
Embracing the "Dark" Emotions Through Integrative Mindful Exposure
Createspace Independent Publishing Platform, 9781478144984, 206pp.
Publication Date: September 6, 2012
About the Author
Born and raised in the Bronx, New York, Jerry D. Duvinsky earned his doctorate in clinical psychology from Binghamton University. He was commissioned to coordinate a new behavioral medicine program at the West Los Angeles Veteran Affairs Medical Center. For much of his career, he has served at a private multidisciplinary behavioral health center which he cofounded and where he continues his practice. He also provides clinical supervision for psychology graduate students at Binghamton University. He has published original research and for many years he also was a reviewer for the American Journal of Psychiatry. A longtime student of Buddhist philosophy and Eastern meditation practices, he holds a black belt in Tae Kwon Do. He is married with four children.
Advertisement