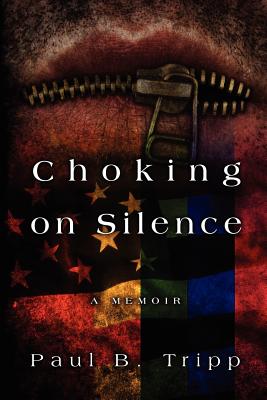 Choking on Silence: A Memoir (Paperback)
A Memoir
Createspace Independent Publishing Platform, 9781478152514, 222pp.
Publication Date: September 20, 2012
Description
In this raw memoir, a naval officer struggles to find his authentic self between his religious beliefs, a military inquiry into his suspected homosexuality, reparative therapy, and a marriage to a woman. Despite the pain and controversy he caused in himself and others, Paul B. Tripp writes with humor and empathy about a life that has been anything but easy in Choking on Silence: A Memoir.



The military investigation into his homosexuality would last nine years. During that time, Tripp served within the Submarine Force as an enlisted man and within the National Security Agency as a naval officer, where he was designated with a Top Secret clearance.



Beyond the investigation, Tripp would have to face himself in his private life back home. He grapples with the pain and joy of his marriage, attempting to live a heterosexual life though he is a gay male. Due to his religious beliefs and mounting social pressure, he tried anything to become straight. He entered counseling with the National Association of Reparative Therapy for Homosexuality, a national consortium of psychologists and untrained religious counselors that believes that gays can be cured of their sexuality.



Tripp would father a son and attempt to solidify his marriage. But like any human being, he had to be true to himself. He would come out, acknowledge his sexuality, and eventually look back at the past with sincerity, humor, and his supportive male partner of nine years by his side.


About the Author
Paul B. Tripp is a retired Naval Officer who served within the National Security Agency
Advertisement